DELEGATES
Label

Festival

Manager

Media

Promoter

Sync/Publishing

Other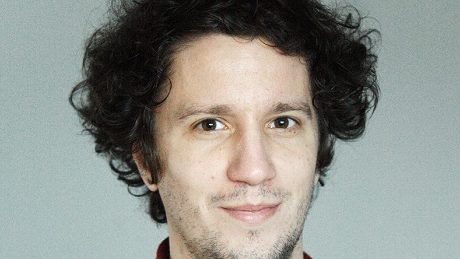 Ádám Bicsérdi
Journalist // HVG // a.bicserdi at hvg.hu
---
As a journalist at hvg.hu, one of the most popular news portal in Hungary, my expertise is in pop culture. Because of the lack of quality content in the hungarian music journalism, I started a column on the site about new and exciting music acts with my colleagues in 2016.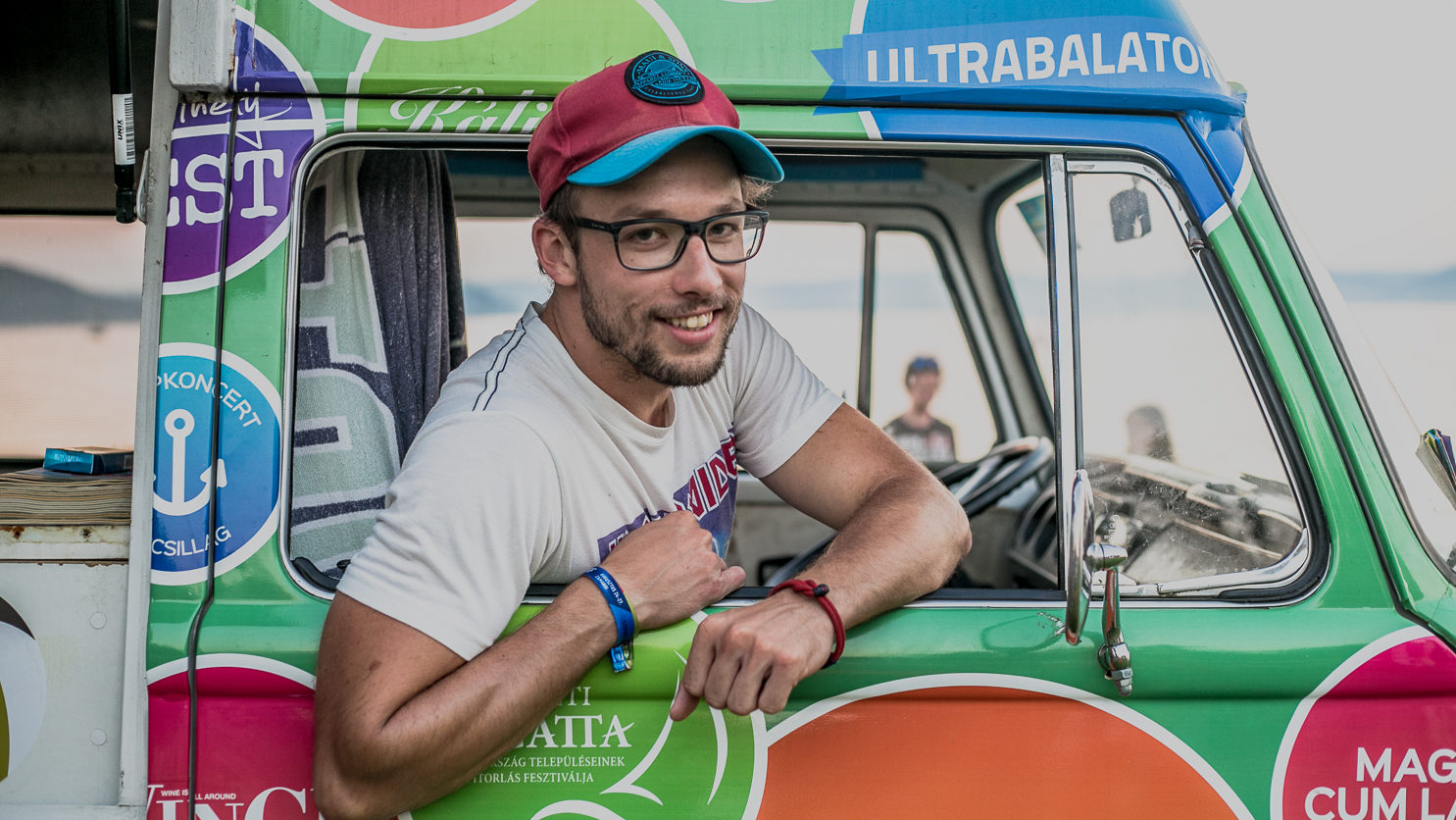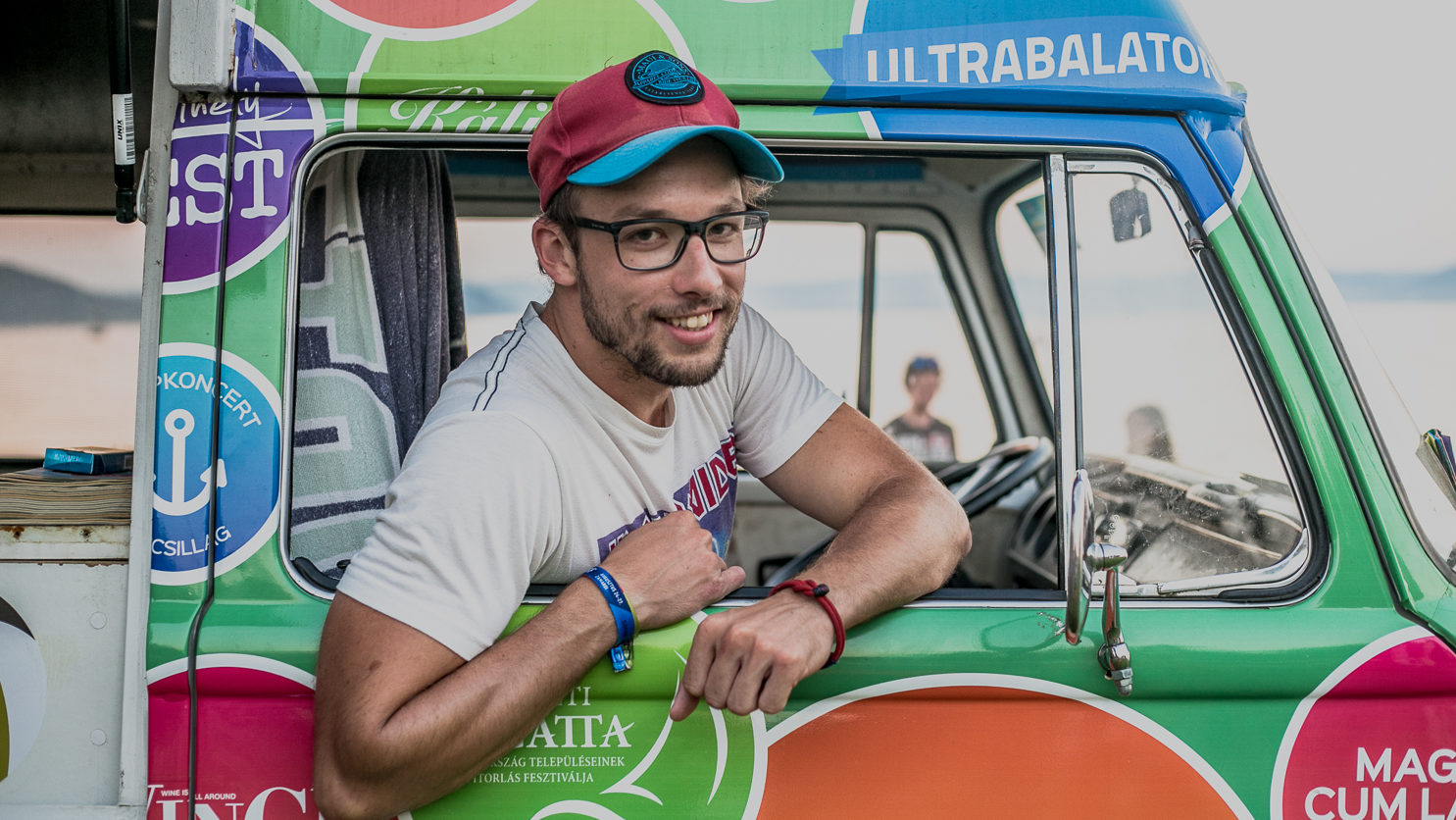 Ádám Kiss
Project manager // Sziget/VOLT Production – MOL NAGYON BALATON // kiss.adam at volt.hu
---
Member of Sziget team. Project leader of MOL Nagyon Balaton – a cooperation of the biggest summer festivals & events around Lake Balaton.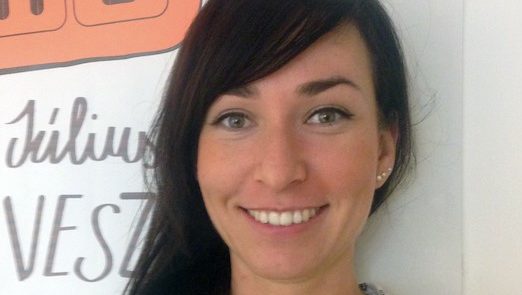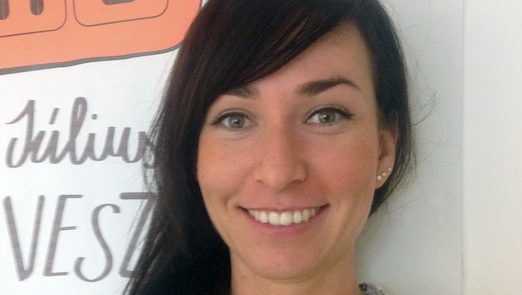 Ágnes Madarász
Programme organizer // Veszprém Street Music Festival
---
Program organiser of Utcazene Fesztivál (Street Music Festival), Veszprém, Hungary. Ági is the booker of international buskers (bands, singer-songwriters). The festival is free, held in July on 7-9 stages and 3-5 street spots, it is visited by thousands.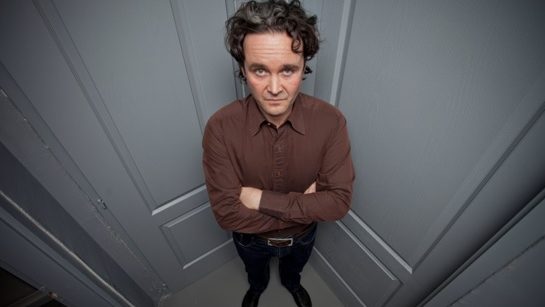 Ákos Kovács
Band manager // Rebel Music // kovacs.akos at mentha.hu
---
"I've been working in band management since 1995. Since the spring of 2014 we have been working closely with Gold Record in establishing a new label (Rebel Music), that is aimed at providing full management to young and talented artists."
Ákos Remetei Filep
International Sales and Promotion / Sziget Festival / akos at sziget.hu
---
Member of the Sziget's international relations team since 2013, currently working as international sales and promotion coordinator. Used to manage as well as play in bands. Overall music enthusiast.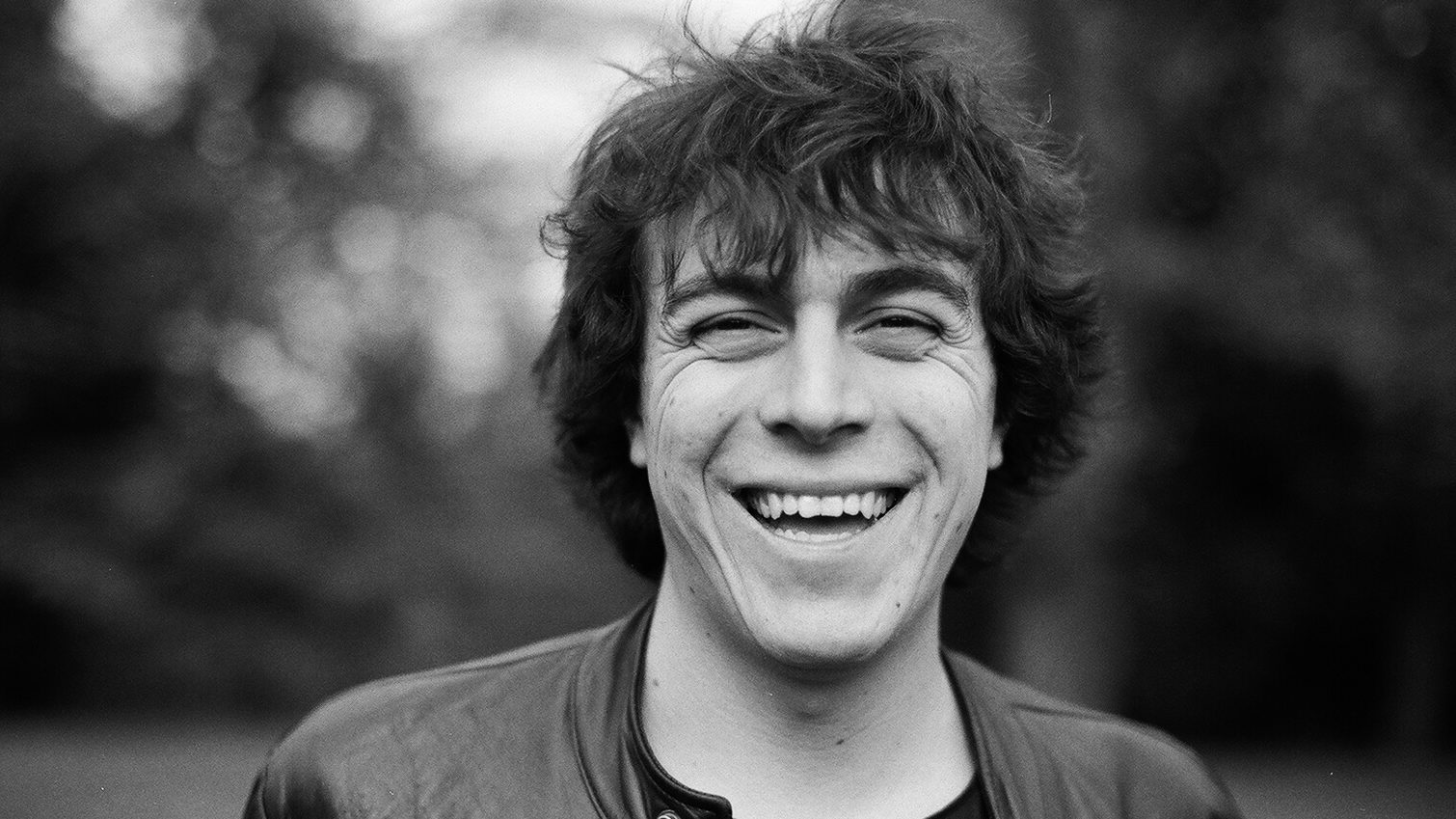 Álmos Galeotti
Manager // Fran Palermo // almos.galeotti at gmail.com
---
Álmos Galeotti, Manager of the Budapest based band, Fran Palermo. He's working with the band since 2013. Fran Palermo's music is like a kaleidoscopic mixture of colours: it constantly changes, re-forms itself, still, in all its elements, creates an exciting and spectacular unity. In their music they mix indie rock elements with special instruments like conga, synth, saxophone and trumpet. The speciality of the band comes not just from the mixing of the instruments, but from the diversity in the origin of its members. The guys are from different countries such as Cuba, Spain, Greece and Hungary.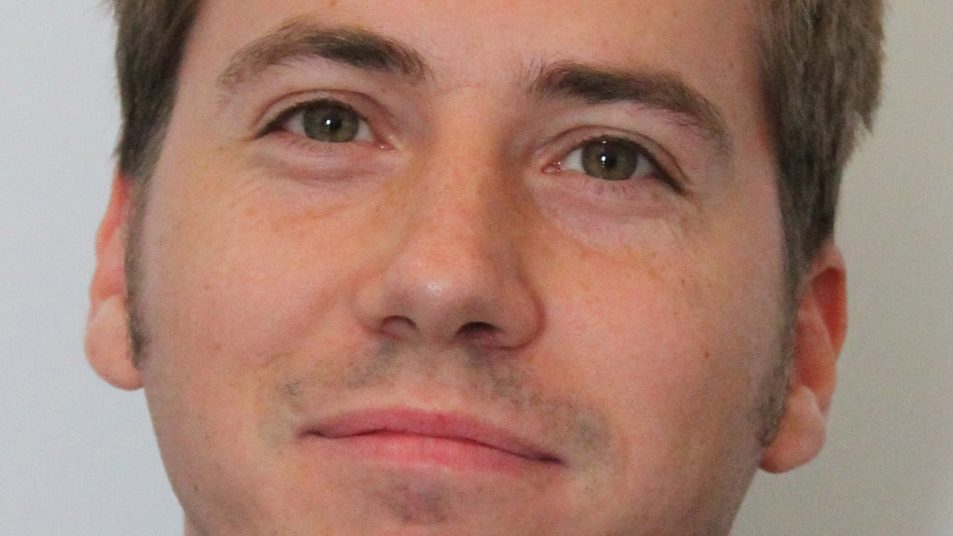 András Berta
International relations director // Sziget Festival
---
Andras has been involved in the Hungarian and international music industry for about 15 years now. He was co-founder and director of 'PANKKK', the popular music development program of the Hungarian Ministry of Culture and also served as program coordinator of Music Export Hungary. He worked for booking and management agency Budapestrocknroll and was co-founder/CEO of the independent label Zene360, before taking the position of International Relations Director at Sziget Cultural Management in 2010. His main task is supervising the international sales and marketing of Sziget and Balaton Sound. He is also a founder and head of the European Marketing and Communication Group within Yourope, the European Festival Association.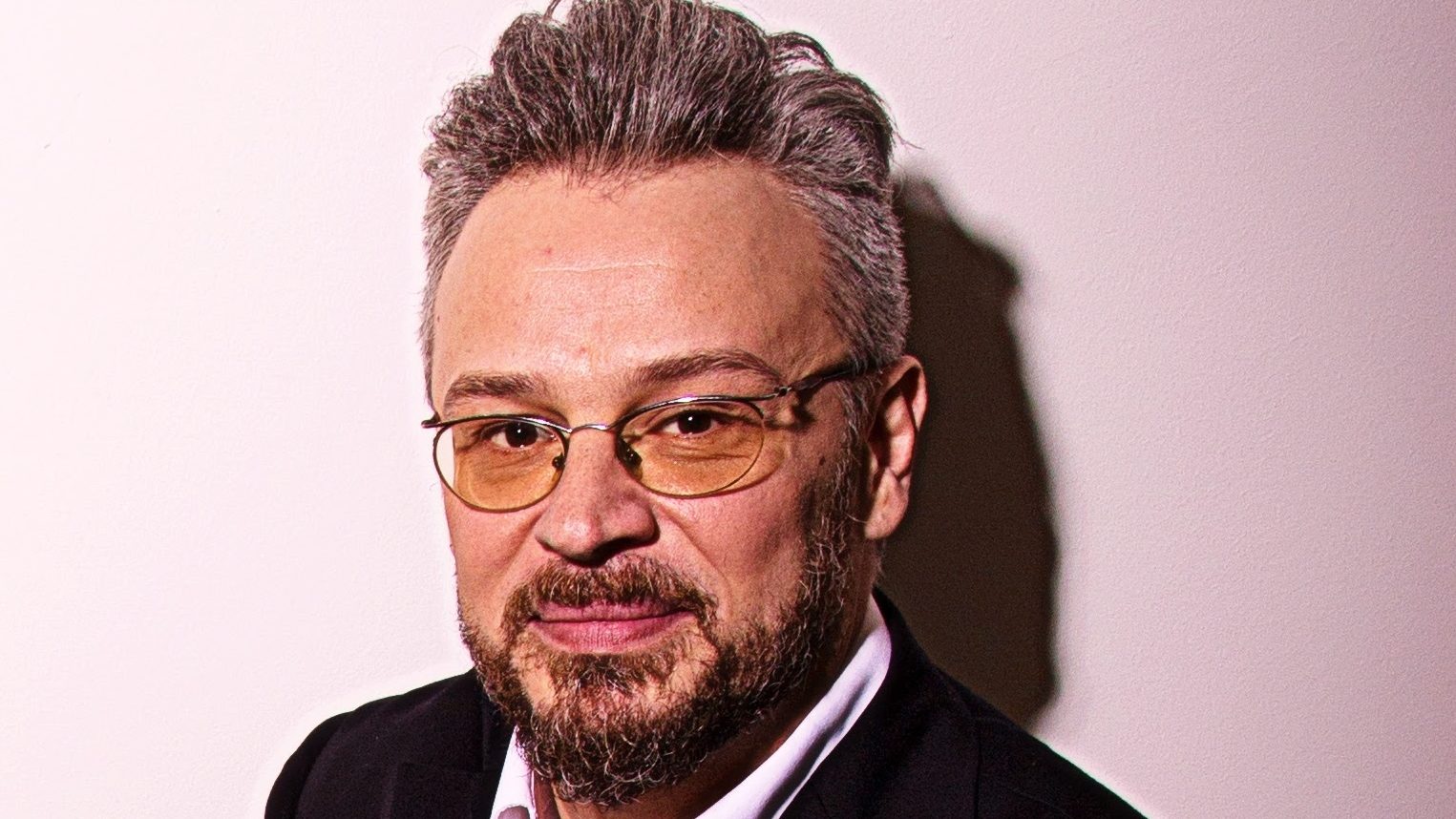 András Bodrogi
Expert-trainer, consultant // Google Ground Budapest // bodrogi.ground at gmail.com
---
András worked on various fields of the Hungarian music industry (EMI Hungary, Music Export Hungary, WM Music Distribution...) as new business and marketing manager, gained an expertise in digital music, helping many labels and artists in this challenging era of music content creation and performance. Currently he is an expert trainer partner of Google Ground Budapest, helping local YouTube partners, agencies, brands and content creators to reach their goals with audiovisual content.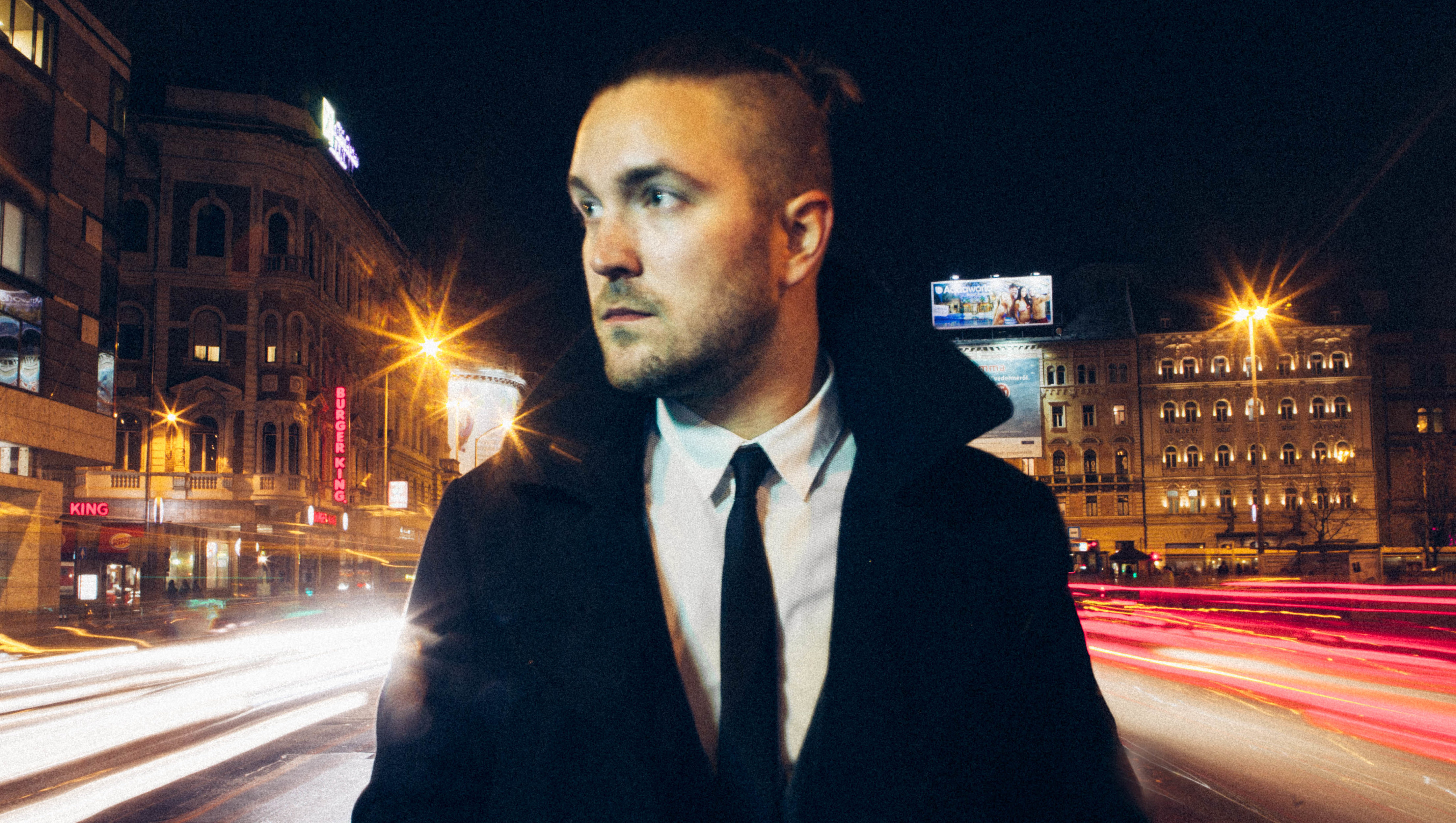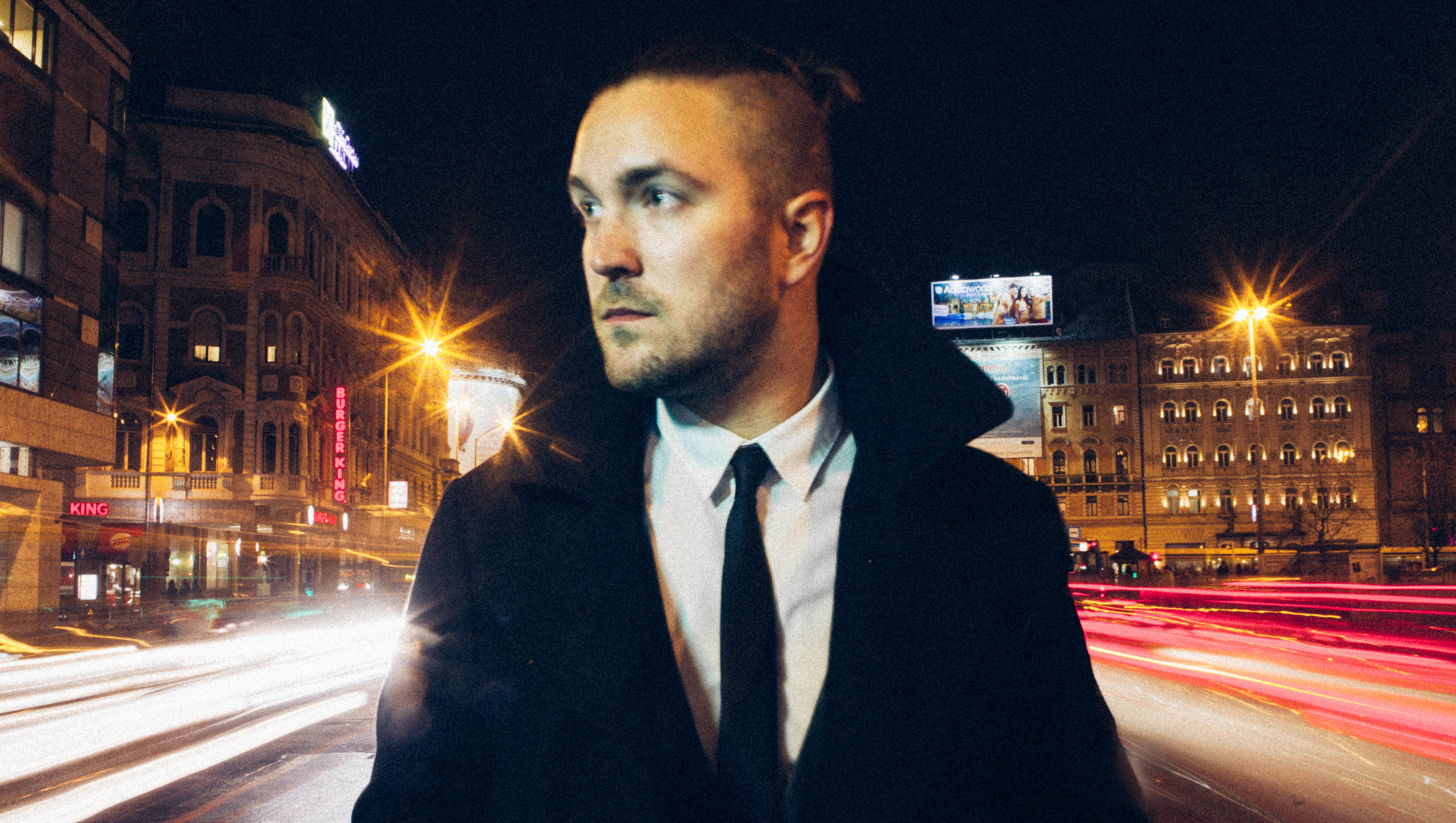 András Rusz
Band manager // Gold Record
---
I have 5 years of experience in Hungarian music industry, which includes concert & tour booking, tour management and nowadays working as a general band manager for The Biebers band. As a Gold Record Music Ltd. employee, I'm glad to represent the Hungarian bands.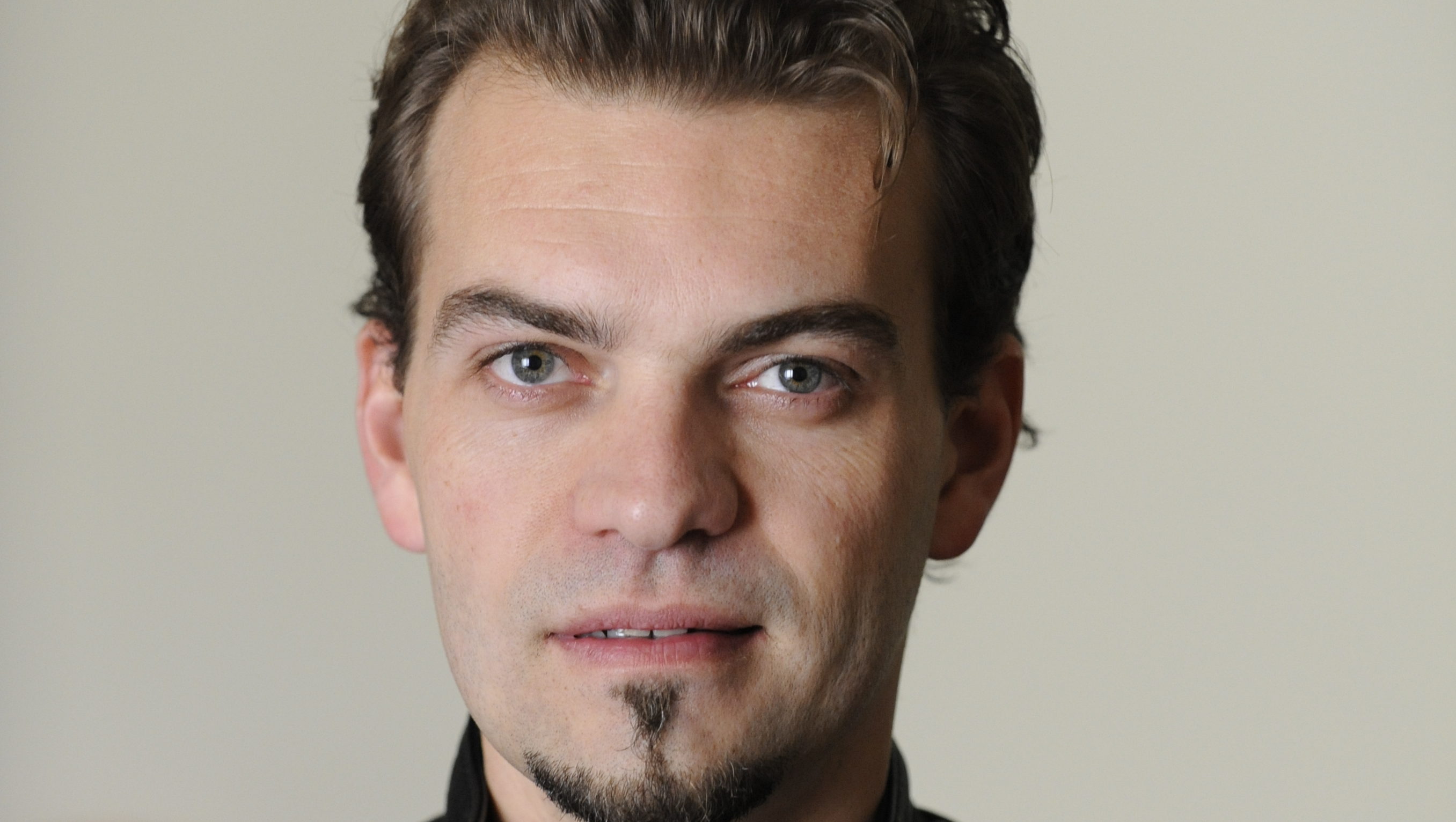 András Stumpf
Journalist // Mandiner
---
András Stumpf, journalist and senior fellow of Mandiner - one of Hungary's most influential conservative online magazines. Stumpf covers mainly politics, but he is also well known for his appearences in the cultural and music-scene of Hungary. Not only by writing articles about popular music - for more than a decade Stumpf participates as an expert in TV-shows, moderates debates on festivals, etc. He is also author of the biography of Levente Szörényi - one of the most well known Hungarian rock-musicians.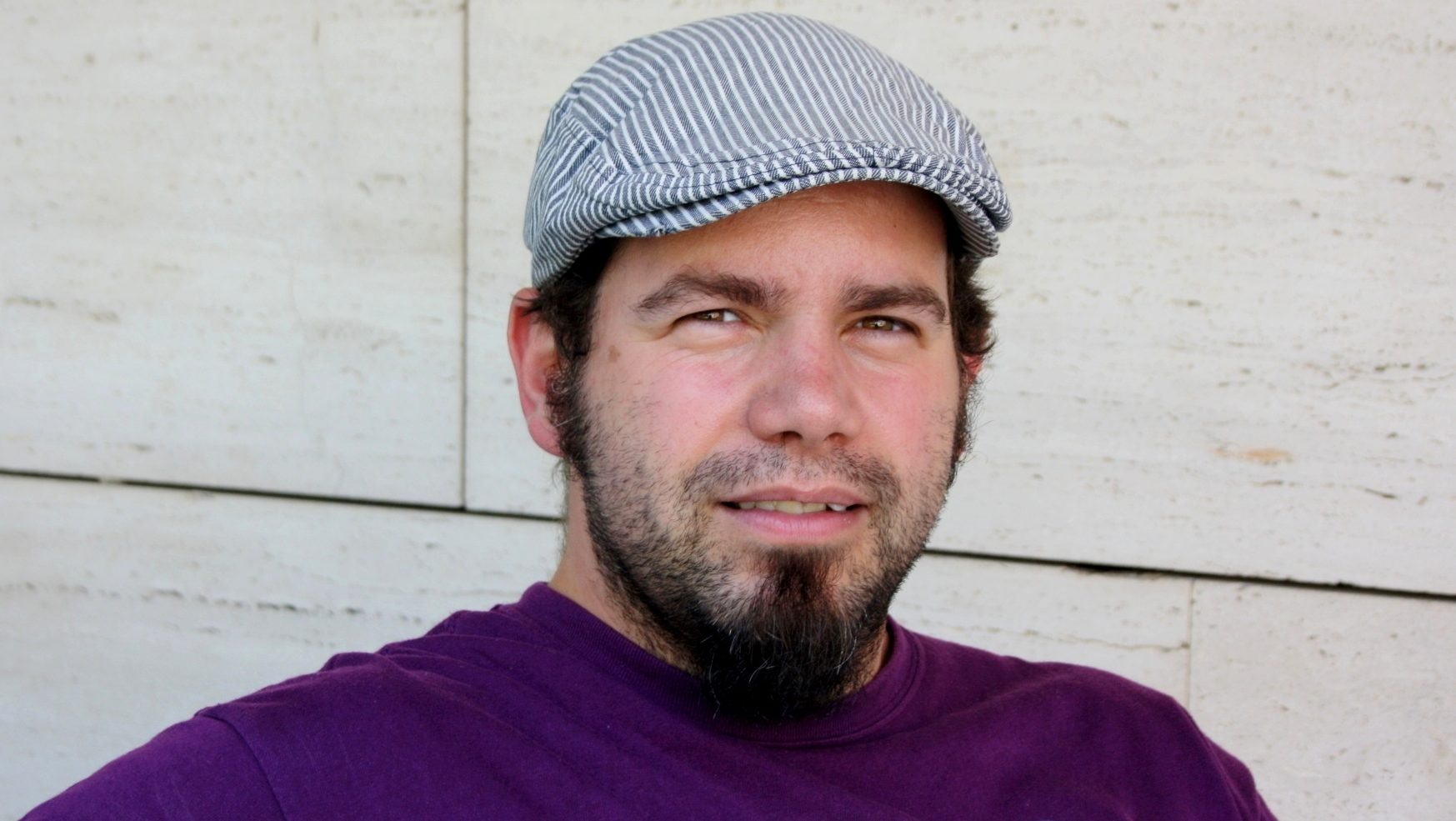 András Süli
Head of programme and booking // Campus Festival, Debrecen // suli.andras at gmail.com
---
Director of booking and programming at Campus Festival, the biggest open-air music event in Eastern Hungary. Promoter for local music venues run by the University of Debrecen, responsible for the creative content of Debrecen's bid for European Capital of Culture in 2023.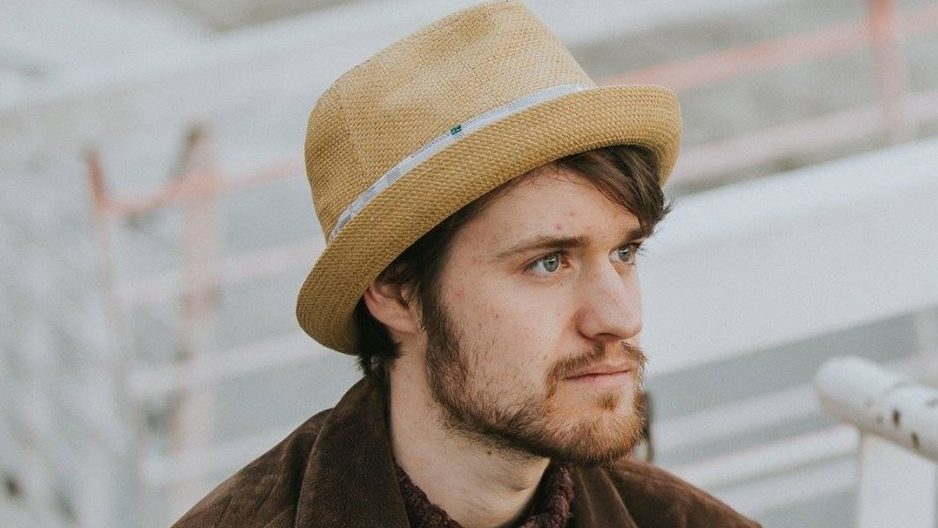 András Tóth
Journalist // Phenomenon Magazin // avenger.net at gmail.com
---
As a young aspiring musician myself, my objective is to discover new, exciting bands and showing them to a wider audience not just through their music, but their personalities as well.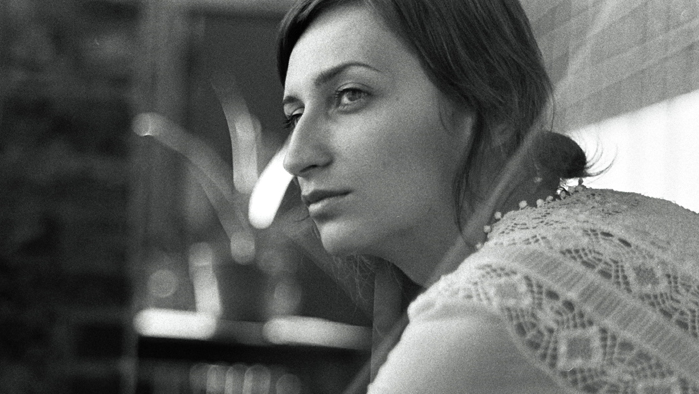 Andrea Kulcsár
Co-Founder, organizer // BUSH // andikulcsar at gmail.com
---
Cultural project manager with 10 years of experience on the field, developed art and urban projects.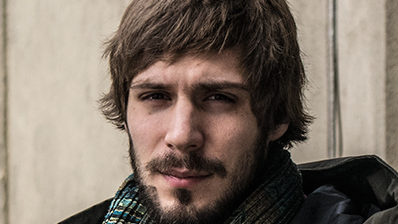 Áron Lukács
Festival manager // Bánkitó Festival // aron.lukacs at auroraonline.hu
---
Bánkitó Festival is my first child in life. Brand activation comes from both programme & PR sides, that's why we're encouraging each other to work on all fields of the organisation from structuring lineup, through communications strategy to the ticket design. This is how the experience fills the whole.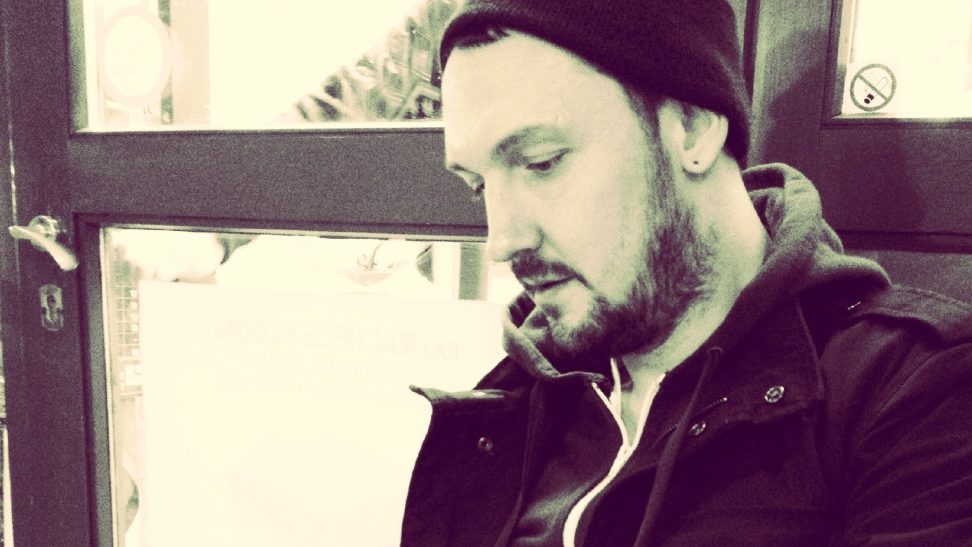 Balázs Soós
Promoter // A38
---
Promoter at A38 Ship and Hungarian summer festivals. Knowing European music business from touring and booking aspect as well, influental on Hungarian heavy music scene more than fifteen years now. Being the historical promoter for acts like Ignite, Dropkick Murphys, BoySetsFire, Enter Shikari, Parkway Drive, and also successful in different genres with acts like Walk Off The Earth, Rodrigo y Gabriela, Henry Rollins or The Umbilical Brothers.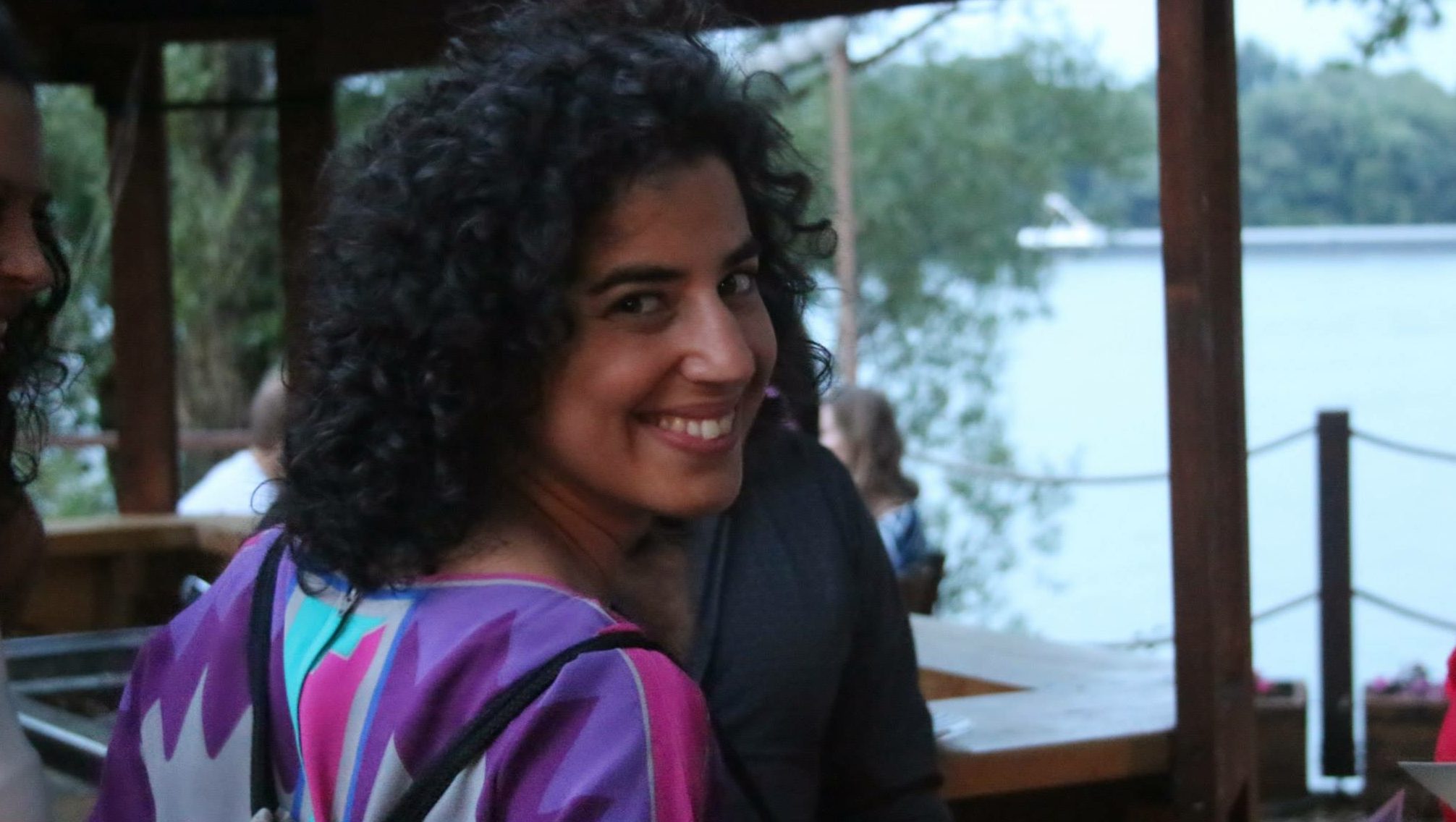 Barbara Fränk
Press // BUSH // barbivagyok at gmail.com
---
A TV journalist who enjoys to take part in cultural and musical projects. Among others, organized press and PR for Budapest International Documentary Festival, Balaton Method movie, and Budapest Showcase Hub. Currently editor-in-chief of the critically acclaimed Hungarian musical television programme called "Dalfutár".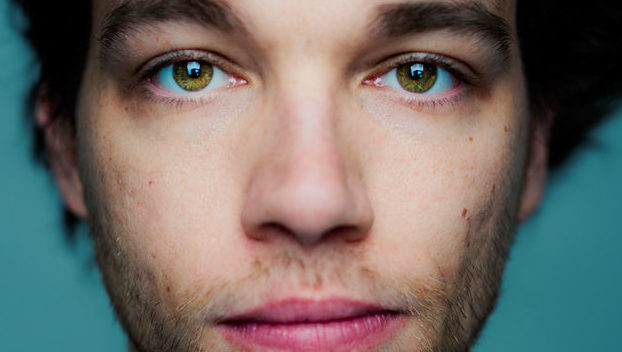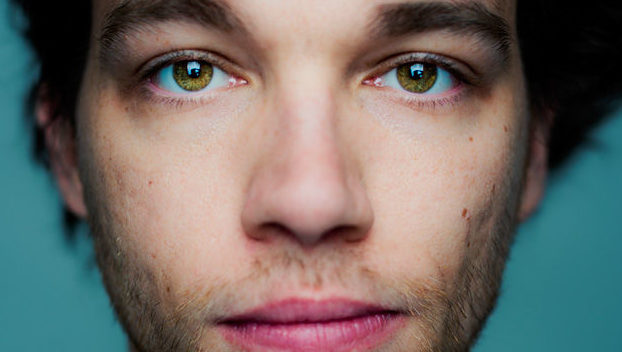 Bence Horváth
Journalist // 444.hu // horvathb at 444.hu
---
Journalist at 444.hu, covering topics like arts & culture, politics and social sciences.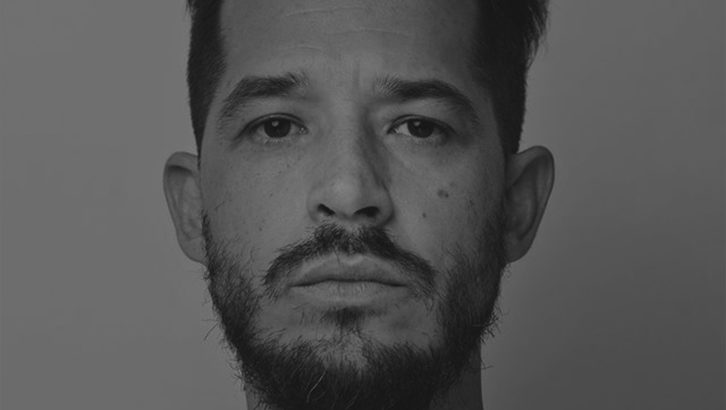 Bencei Inkei
journalist / Index.hu / inkeib at index.inda.hu
---
Working as a journalist since 2005 at different Hungarian websites, currently at Index.hu. Topics covered include music and popular culture.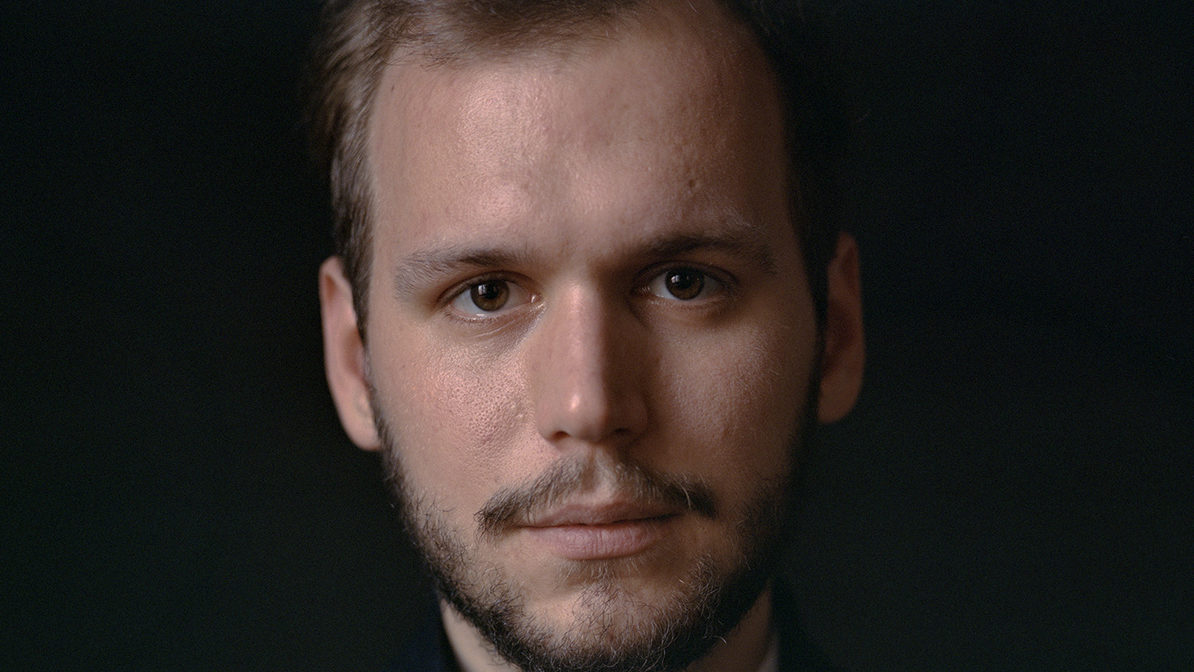 Dániel Misota
Co-founder, Singer-songwriter // Lone Waltz Records, Zanzinger, 12 inch under // danielmisota at gmail.com
---
Both as a musician and as a producer I work mainly in independent folk music. I'm a founding member and producer at Budapest-based record label Lone Waltz Records and I perform europewide under the stage name Zanzinger.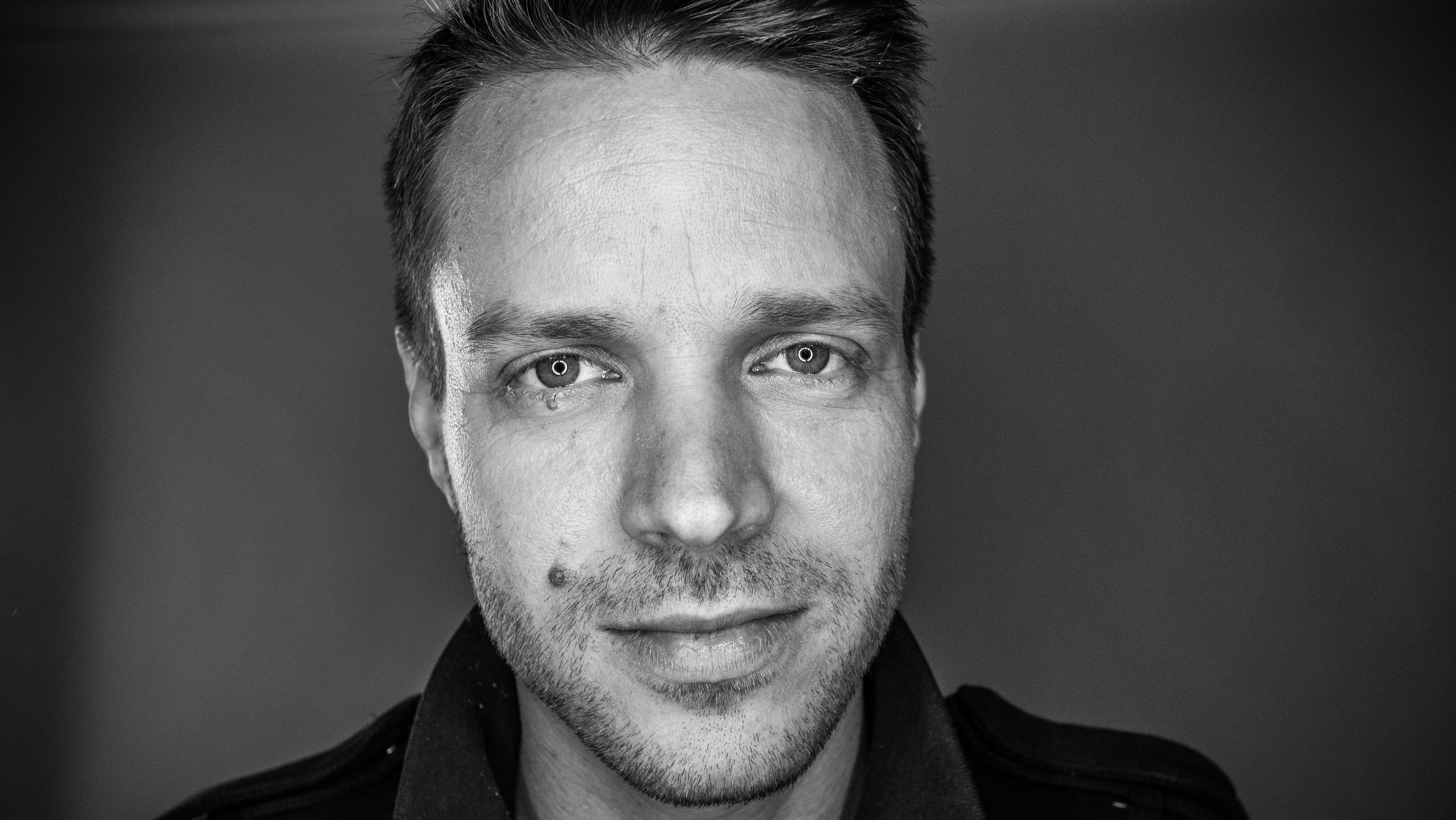 Dániel Sándor
International Management, Label Director // Launching Gagarin Records & Management // dani at launchinggagarin.com
---
Daniel Sandor, head of Budapest-based Launching Gagarin Records & Management. We manage upcoming acts like Vera Jonas Experiment, who played this year's Eurosonic Festival. We are looking for partners abroad.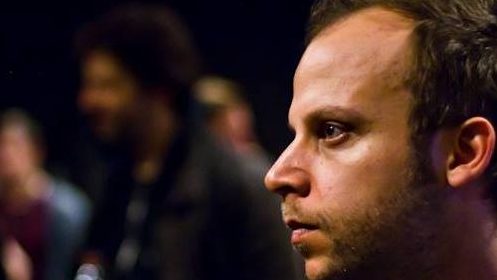 Dániel Somló
A&R // Eastaste, BuSH, BalconyTV Budapest // dani at eastaste.net
---
A&R of Eastaste, head of booking at BUSH, former co-producer at Balcony TV Budapest, also an active musician, who toured with a dozens of projects in the region.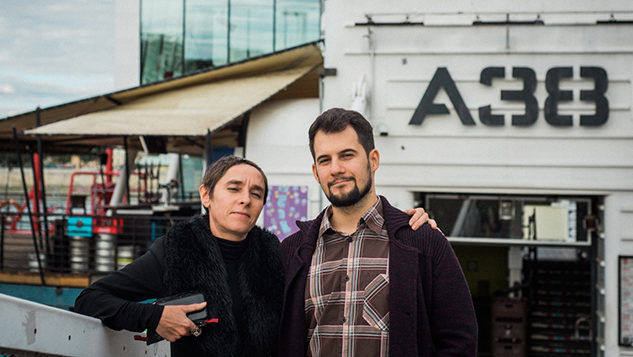 Dávid Bali
Programme assistant // A38 // bali.david at a38.hu
---
Assistant to Zsuzsanna Bende, the head of programming at A38 Ship, and also a promoter in the A38 Crew, who books acts as Kensington, Tycho, Mac DeMarco or Chelsea Wolfe. Board member in the Creative Europe initiative called Liveurope, that supports international mobility for emerging European acts across the continent.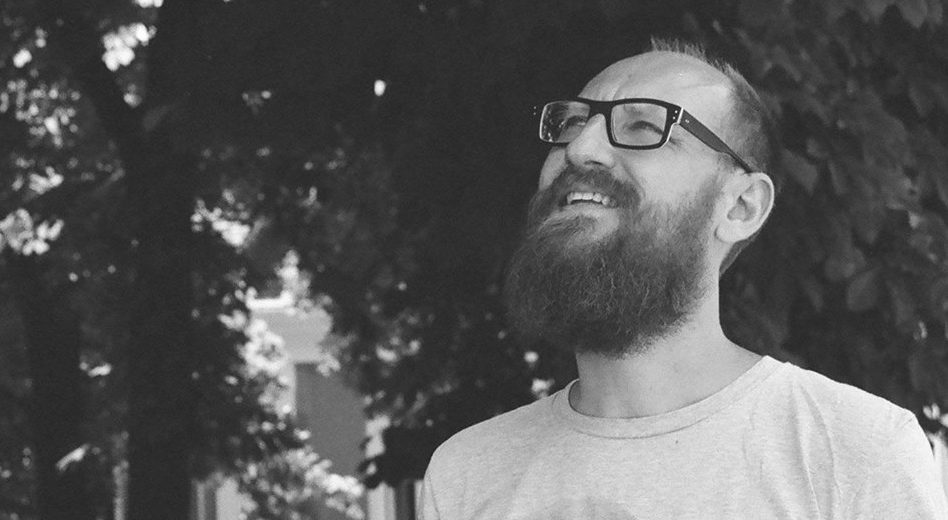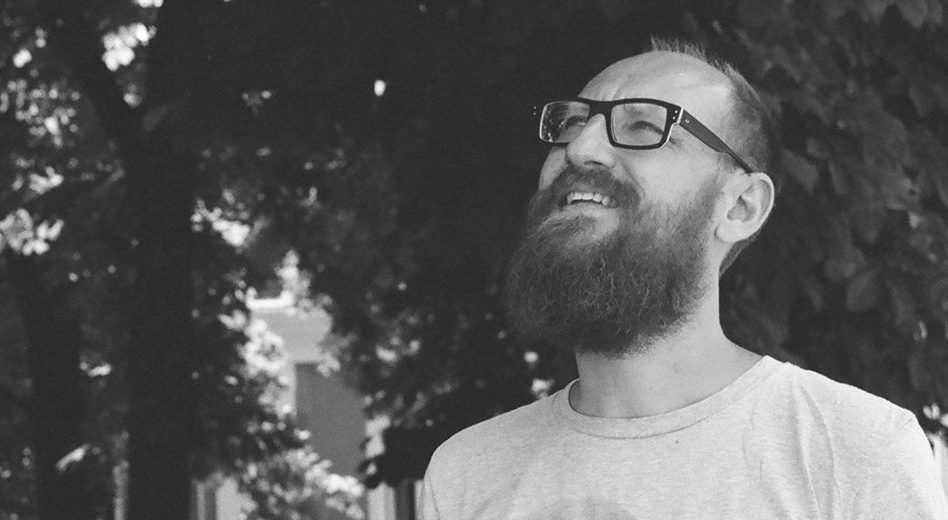 Dávid Felcser
Manager, Organizer // Nappali Bar, Pécs // nappalibar at gmail.com
---
My name is Felcser Dávid, I am one of the managers of Nappali Bar at Pécs, south Hungary. We organise live concerts, parties and other cultural events at our bar, 3-4 times a week. We hosted the Hungarian concert of the MentPrizent tour.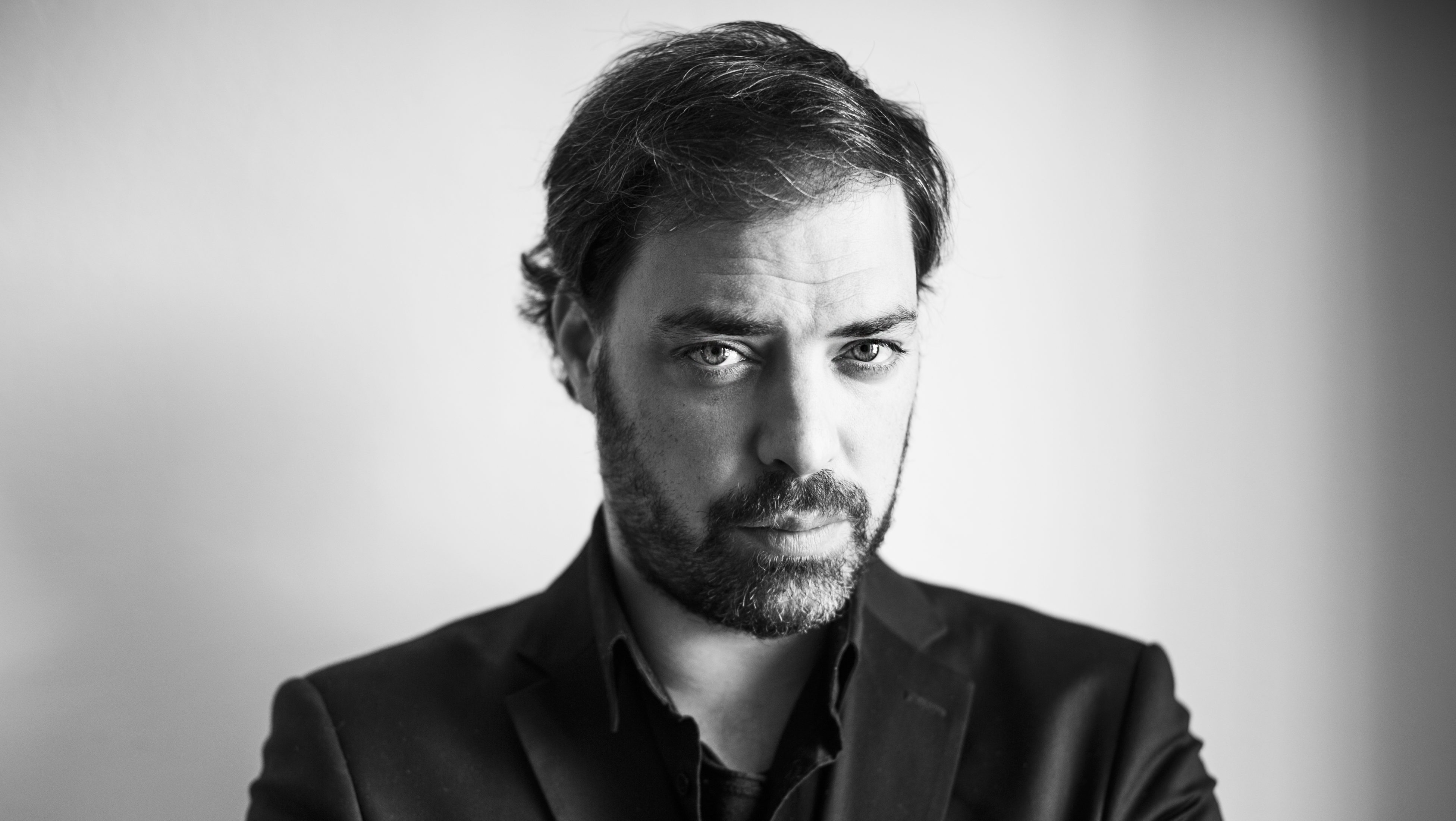 Dávid Ráday
Creative director // Sziget Festival // raday.david at gmail.com
---
David started his career as a music video director, later became an ad agency creative for 6 years when he started to work for Sziget in 2008, leading the creation of some of the funniest and most iconic advertising campaigns in Hungarian communication history. He is a dj, designer, and "new project" addict, organizing Botellóns, working on Szigets Art of Freedom project and also co-owner of the uprising design educational startup: Hello Wood.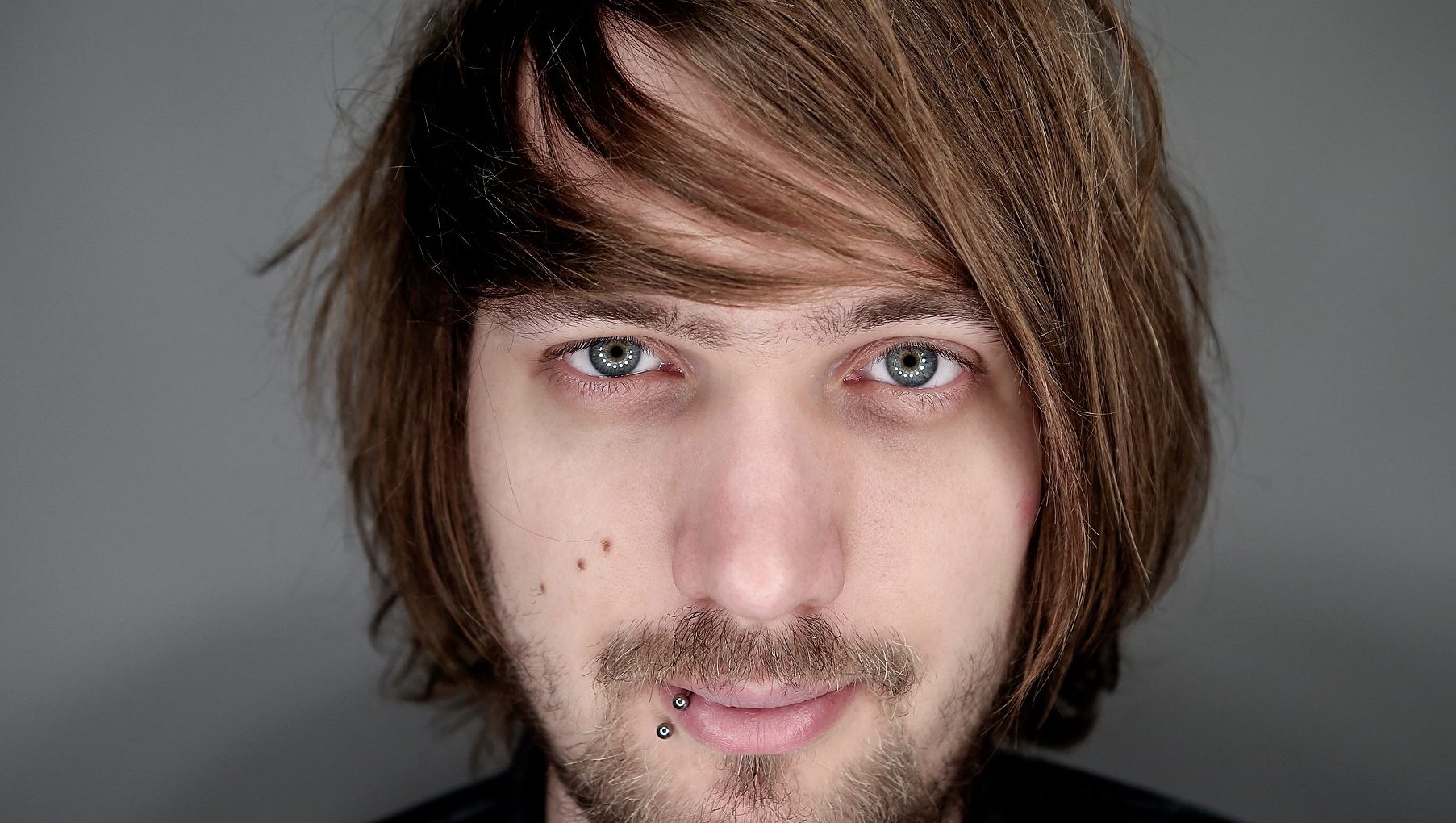 Dávid Sajó
Journalist // Index // sajod at mail.index.hu
---
David Sajo has been a journalist for Langolo Gitarok since 2011 and then changed for the culture column of Index. He is mainly writing about music, film and tv and it's highly important for him to represent upcoming artist from Hungary. For a short period he was also involved into the music business as a promoter, focusing on bringing rock/punk acts to Budapest.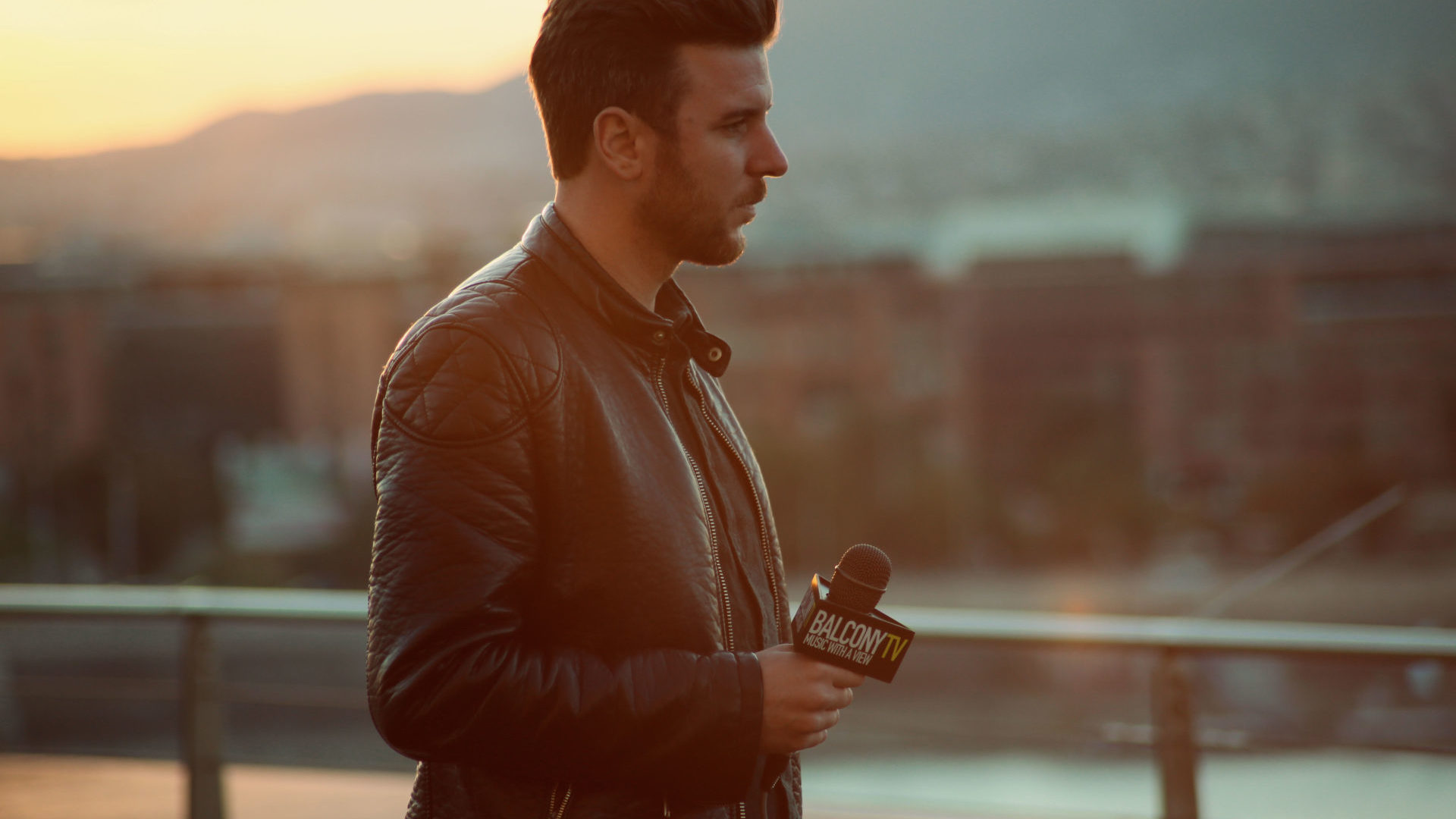 Dénes Pécsi-Szabó
Founder // UP Music Budapest, BUSH // denespszabo at gmail.com
---
Dénes Pécsi-Szabó, founder of Up Music Budapest has been working with bands for years. He oversees their operation, manages press, books tours within Hungary, in the US and all over the EU. His passion for the artists he works with is enormous. He has been responsible for organizing the official Hungarian showcase on Reeperbahn Festival in September 2016 and was involved with organizing the first Budapest Showcase Hub as well.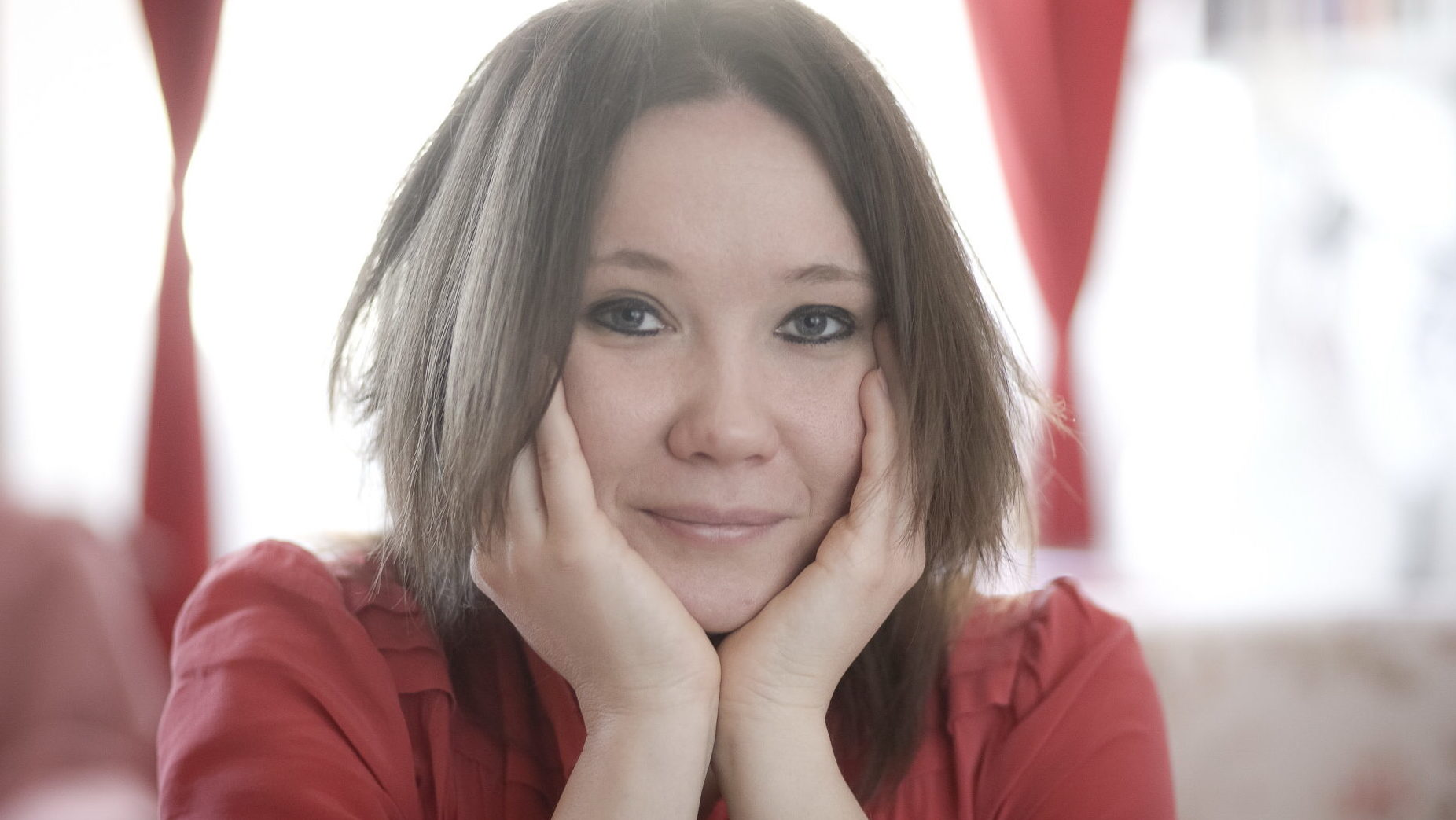 Fruzsina Morcz
School leader // Zeneipari Hivatal // morcz.fruzsina at zeneiparihivatal.hu
---
After years spent as a promoter and manager of bands such as Heaven Street Seven (MIDEM BBA winner), Fruzsina studied music business at University of Westminster, London. Having moved back to Hungary, she started a music business school back in Budapest called Zeneipari Hivatal. Graduated students work for music business companies and bands such as Sziget, Artisjus, EJI, Ivan & The Parazol etc.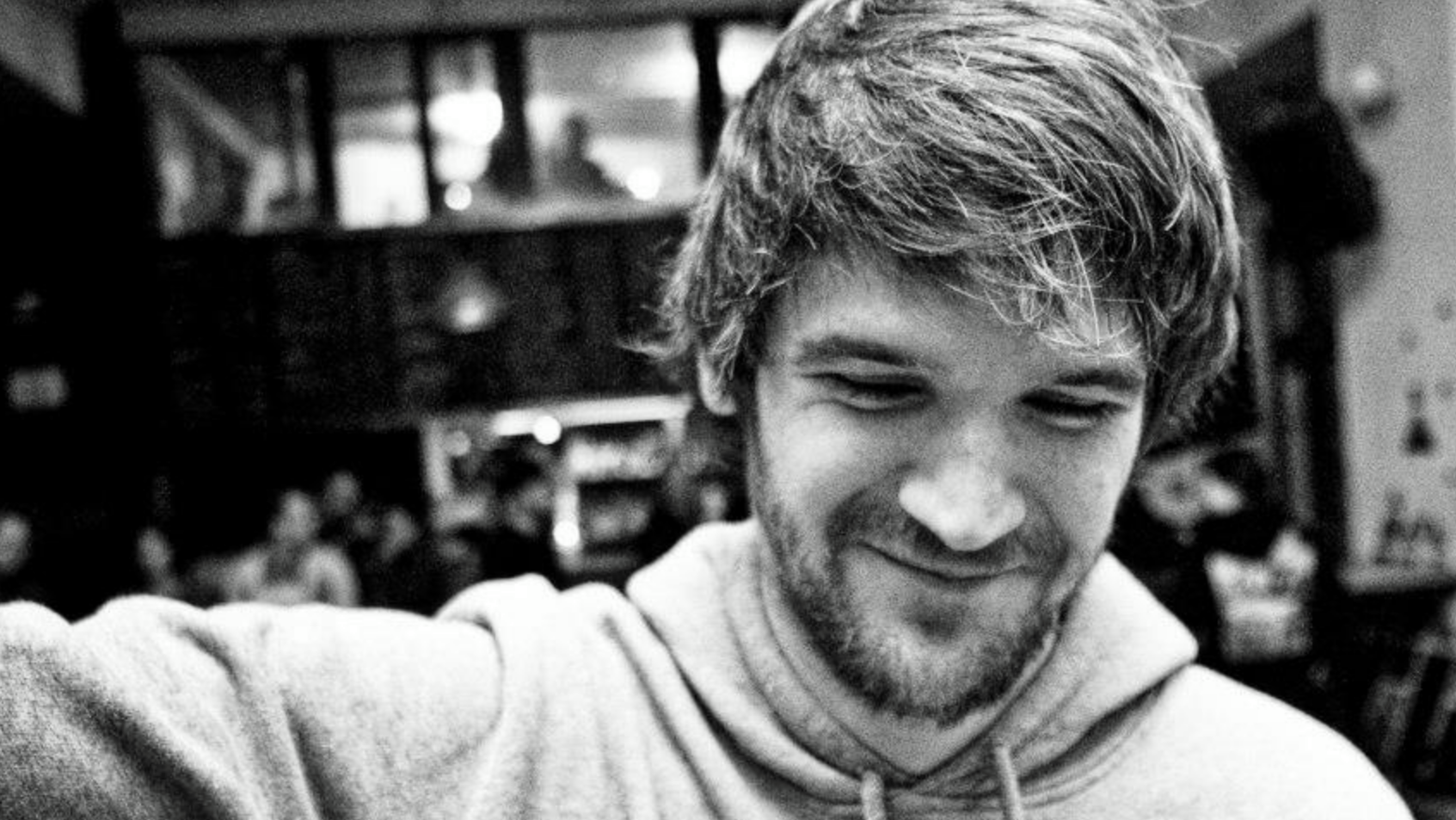 Gábor Csete-Manek
Organizer // Kolorádó Festival, Toldi, Lärm, Hungarian Music Video Festival // csetemanekgabor at gmail.com
---
I run 2 underground places/clubs in Dudapest Lärm and Toldi, and organize a music festival Kolorado, and also manage a restaurant.
Gábor Lopata
Managing director // GD Staff
---
Managing Director of crewing company GD-Staff Event Ltd, providing stagehands, steelhands, scaffolders, riggers and sitecrew from 2 up to 100 people for any kind of events. He has 15 years of experience inside Hungary and 6 years abroad on different events.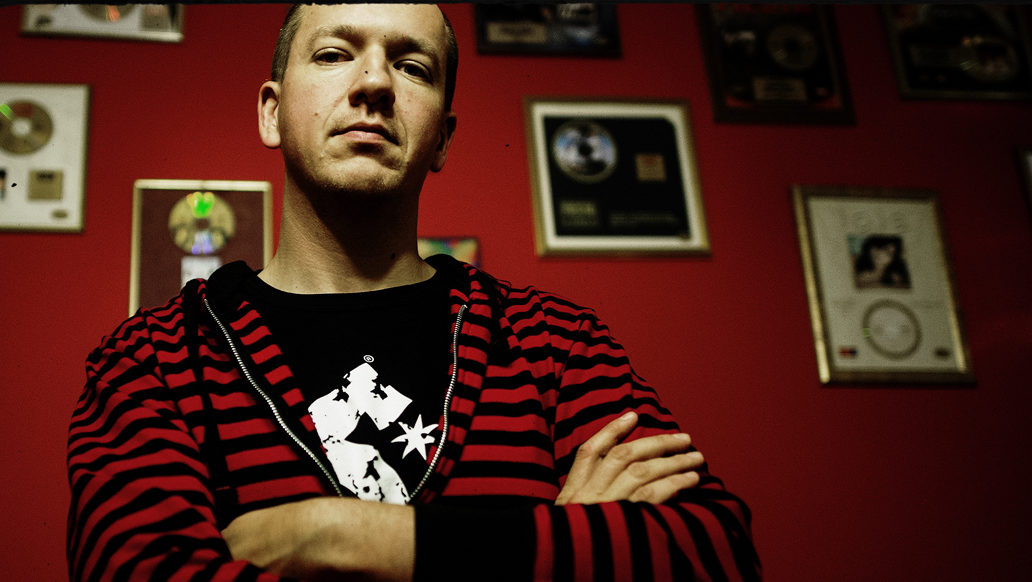 Gábor Molnár
Label owner // Gold Record
---
I'm the owner of Gold Record Music Kft. which is a Hungarian independent record label, booking agency and music management since 1999. I'm member of the board of Hungarian Recording Industry Association.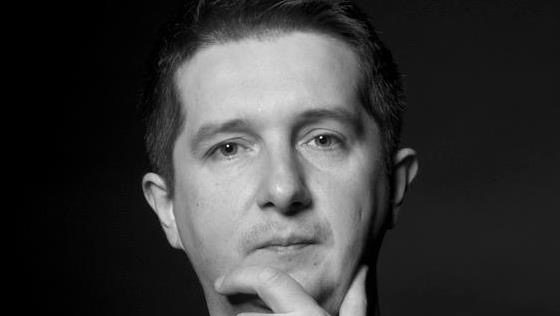 Gábor Statik
Promoter // Bladerunnaz
---
Member of Bladerunnaz the main drum and bass promoter team in Hungary since 1999. Alongside drum and bass we also organized other acts as RZA, B Real, Mos Def, Raekwon, Beardyman and worked together with the biggest hungarian festivals Sziget, Balaton Sound, Volt and Strand Festivals on booking, programing, and stage organizing.
Gergely Salamon
Co-Founder // Eastaste, BUSH // gergo at eastaste.net
---
One of the founders of Eastaste Music Licencing specialized on brands and promotions. He was taking care of international communications of Sziget Festival management between 2005 and 2011. At the same time he was involved in a number of fashion-, music projects on the domestic market. Ever since he is active as a business consultant and as creative on different campaigns related to music or popular culture for brands such as Coca-Cola, Burn Energy or Orange. Still his priority is to take care of the creative flow in processes of Eastaste and the newly founded Budapest Showcase Hub.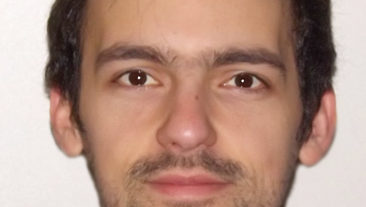 Gergö Csada
Journalist // Recorder
---
I am a contributor of Recorder, an online and printed magazine dealing with a wide range of popular music. I regularly make interviews with Hungarian and international acts as well as write articles in different subjects from classic pop-rock history to profiles of contemporary artists.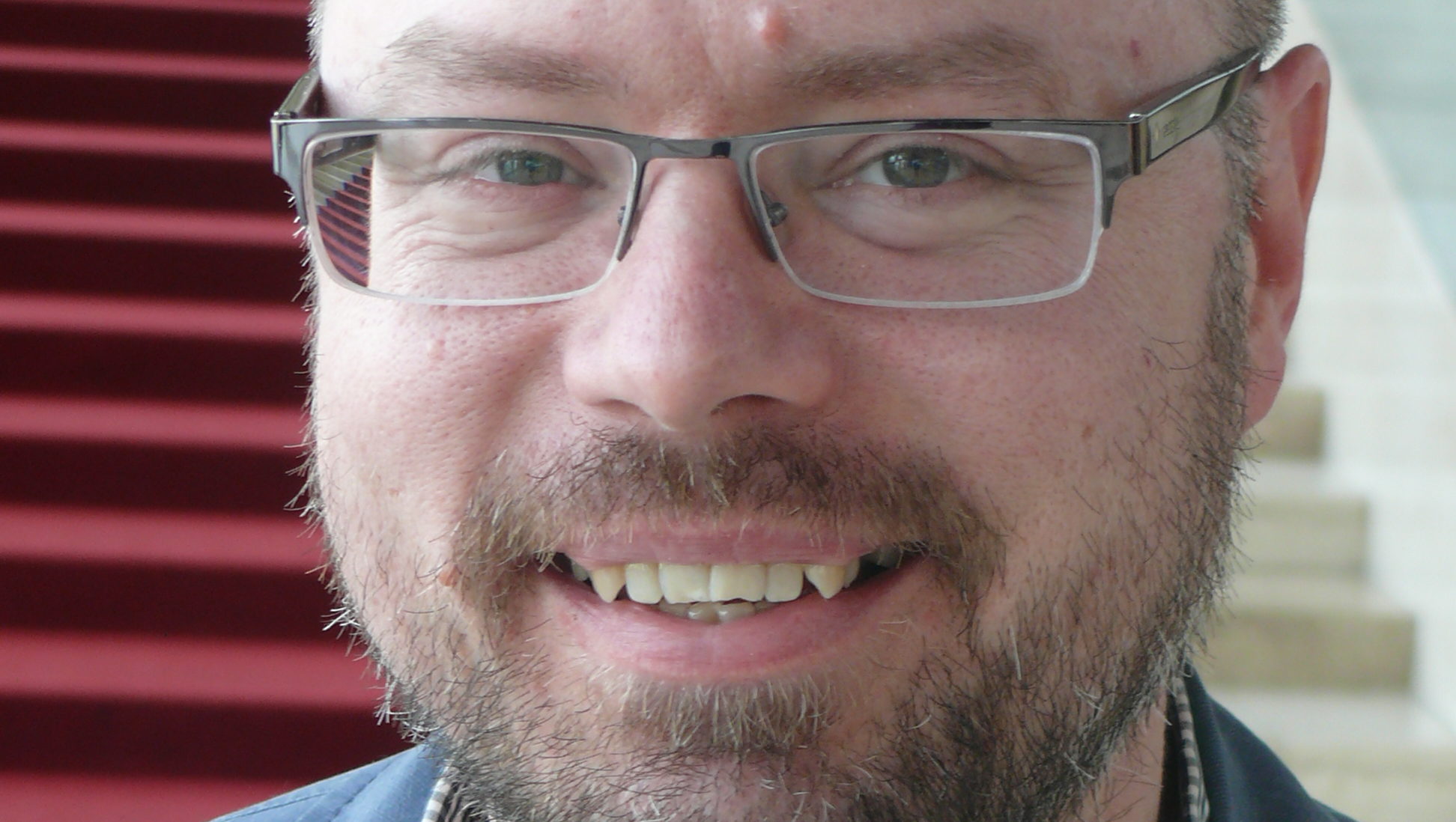 György Réz
School founder // Almost Famous Music Business School // rezgyorgy at gmail.com
---
In 2008 four people, including music journalists, musicans and music business workers decided to found the first music business school in Budapest. So their mission is to change the Hungarian music scene, therefore they would like to educate music business professionals in Budapest. Since 2008 the school has had more than 150 students and more than 50% of their students are now working in the music business. Almost Famous Music Business School has several courses: the main course is Music Business Manager, but they have a course about music export, sponsorship, brand making, copyrights and communication in Music Business and they have educated several music journalist too.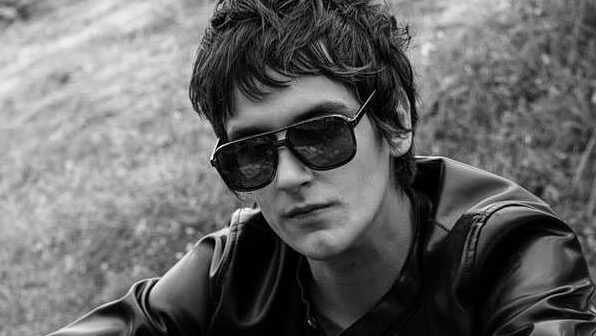 Henri Gonzalez
Singer-songwriter // Fran Palermo
---
A 23 year old Cuban-Spanish-Hungarian multi-instrumentalist songwriter and singer of the Budapest based band named Fran Palermo since 2013.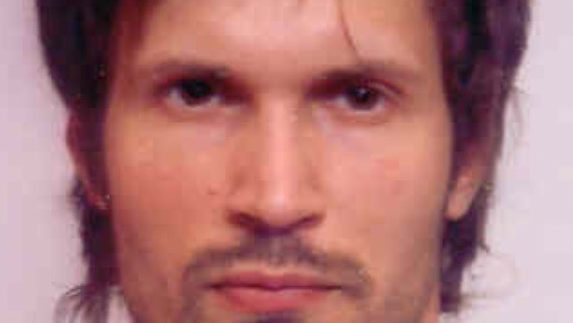 Imre Rimóczi
CEO // Budapest Park
---
CEO, Architect and Art Director at Budapest Park which is the largest open air concert venue in Hungary.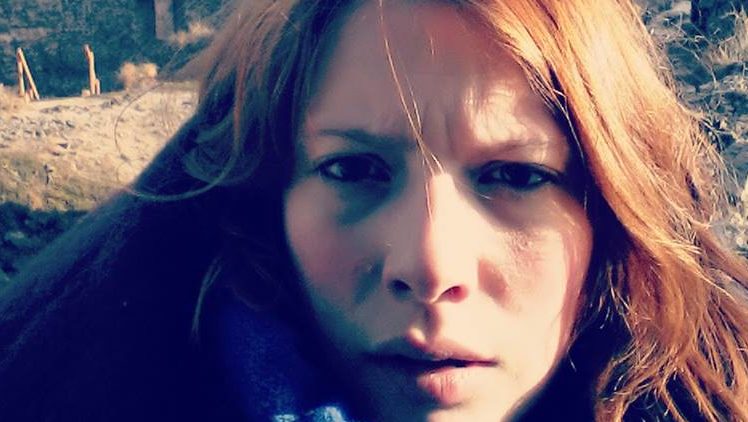 Judit Barna
Festival organizer // CAFe Budapest, Budapest Spring Festival // dzsady at gmail.com
---
I am a lawyer, but...Everything started when I founded the first show choir in Hungary, the Budapest Show Choir in 2008. I worked as a cultural manager, then finally took a place at the festival managing institute. Currently I have organized three festivals: Budapest Spring Festival, CAFe Budapest Contemporary Arts Festival and Valley of Arts. I love Budapest, and good foods.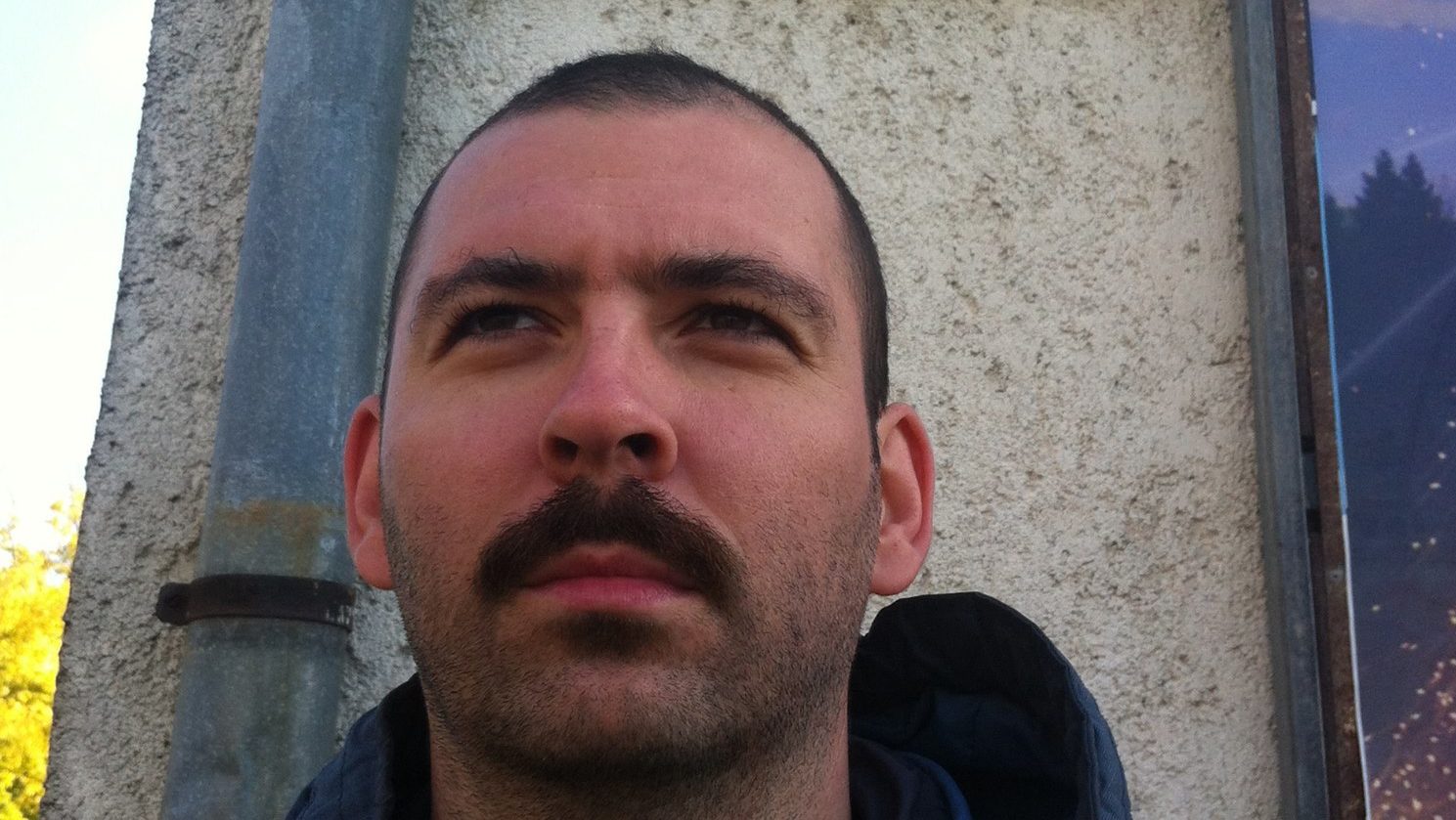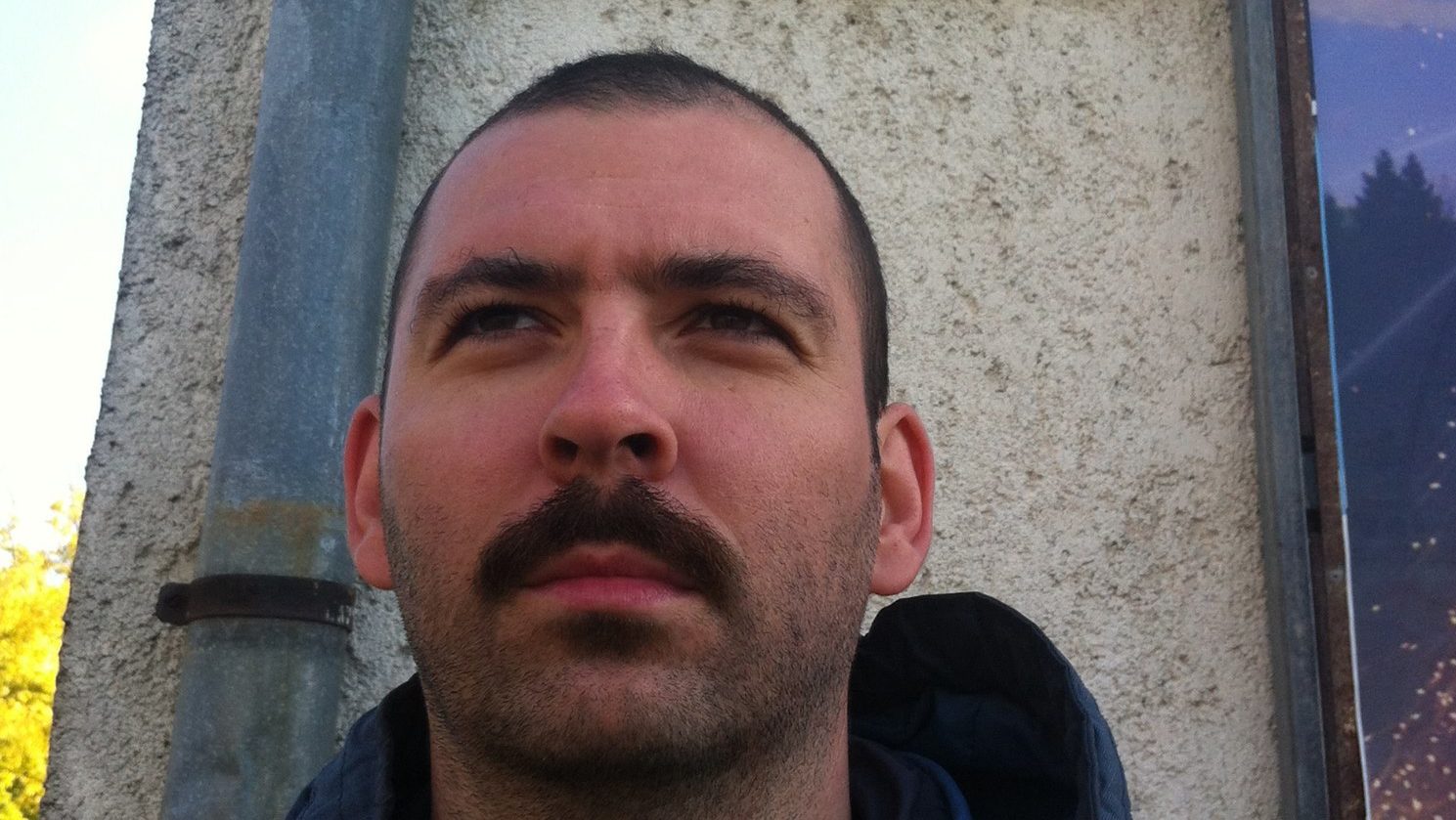 Krisztián Puskár
Curator // UH Festival, Kreatív // puskark at kreativ.hu
---
Krisztian Puskar is the co-curator of UH Fest in Budapest, also co-founder of Küss Mich club series. Activist, researcher, editor and cultural journalist.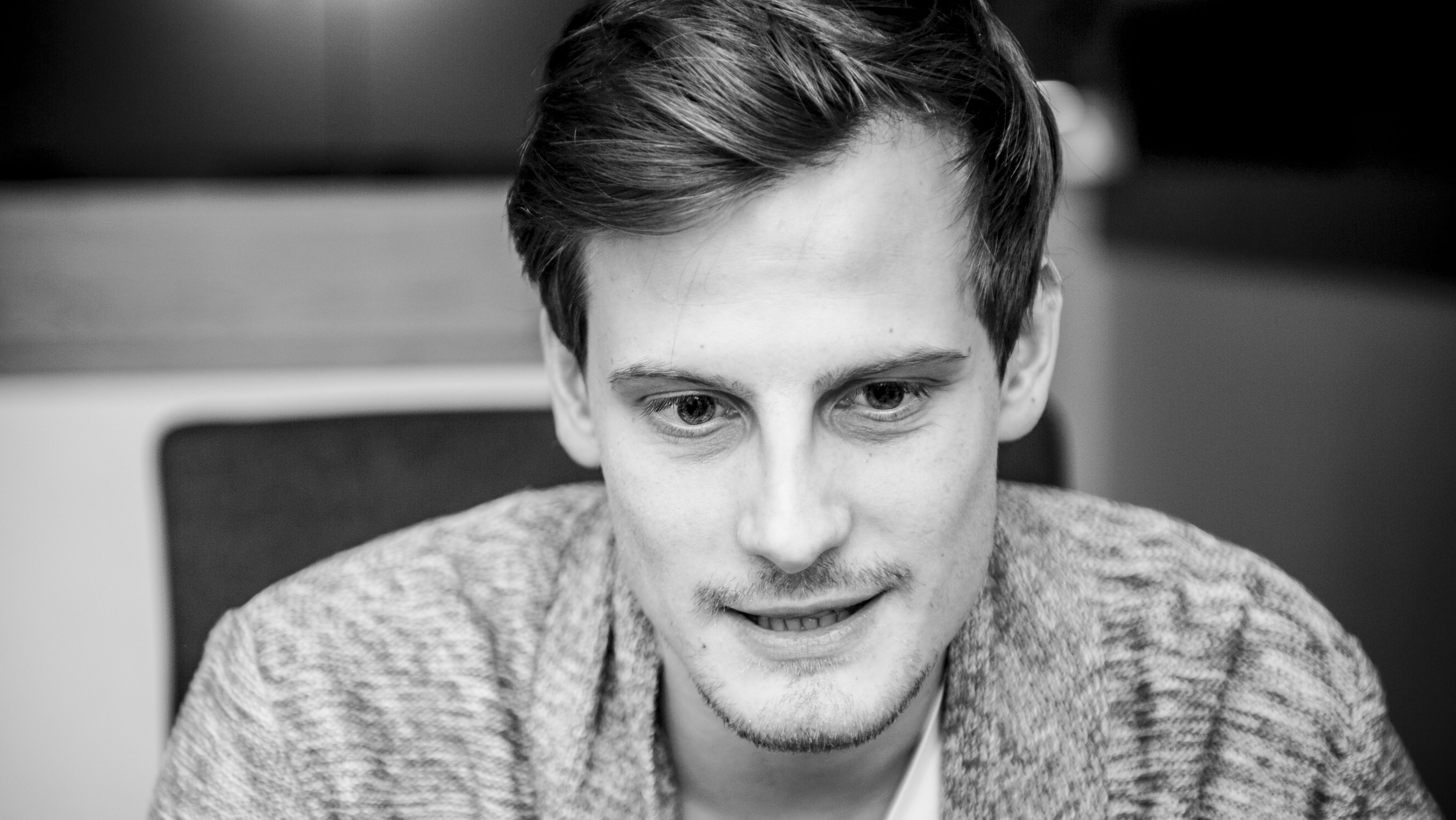 László Papp
Promoter // NVC, Selected Sounds // laci at nvc.hu
---
Laszlo Papp, co-founder of the Budapest-based promoter team NVC. NVC, founded in 2004 has a fundamental role in Budapest music scene. They run several music brands as Casino Bangkok, Pool&Beer or Selected Sounds that turned into a label as well in 2016 supporting Hungarian forwardthinking talents. The same guys are the local promoters for Electronic Beats Festivals in Budapest since 2011. Laszlo aka Subotage is a dj/producer, too and in 2017 he will release his first full length album under the alias 'surfalone'. He is the co-owner of the nr.1 meeting point of Budapest's creative youth, called 'Központ' (=Center).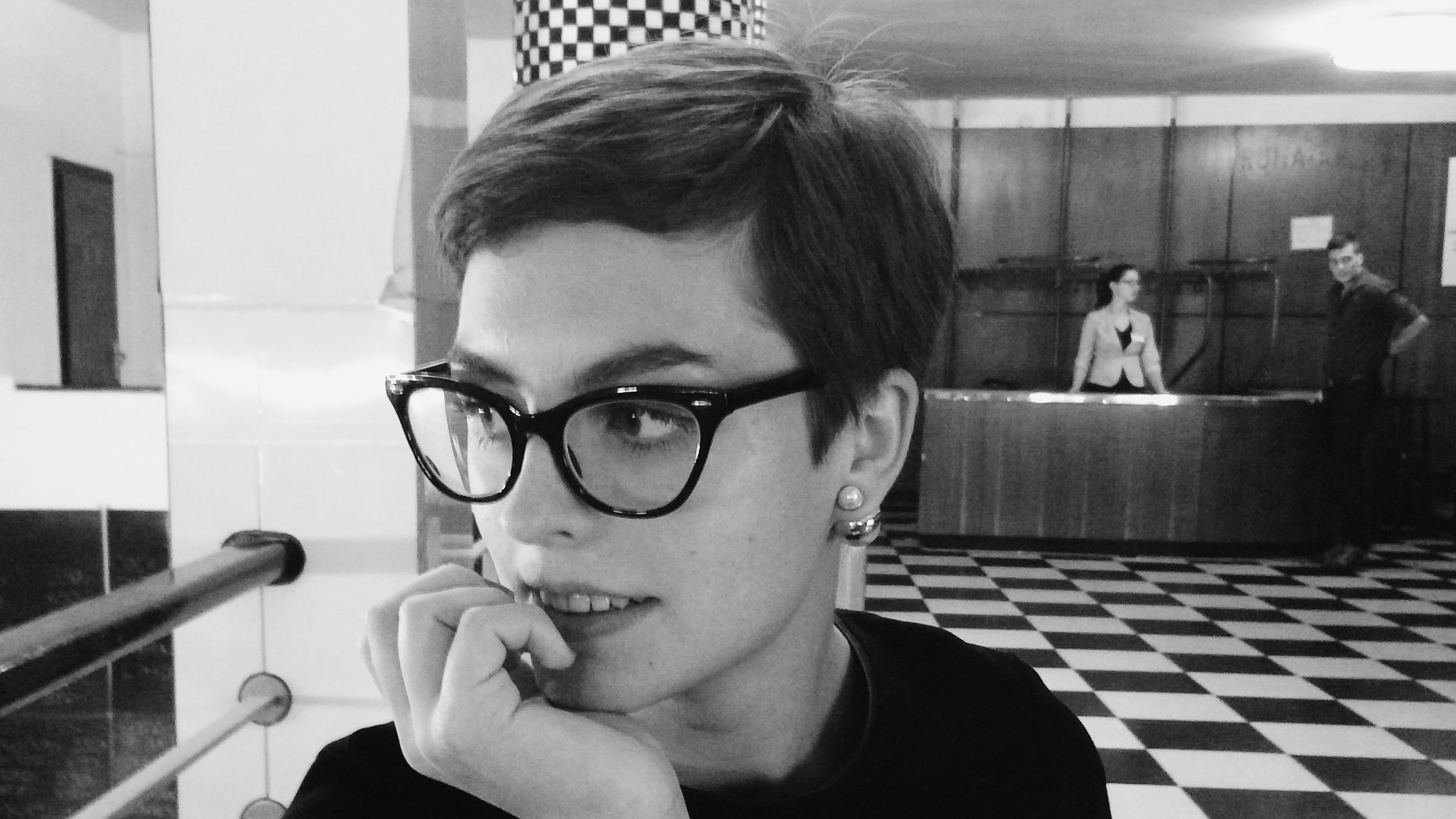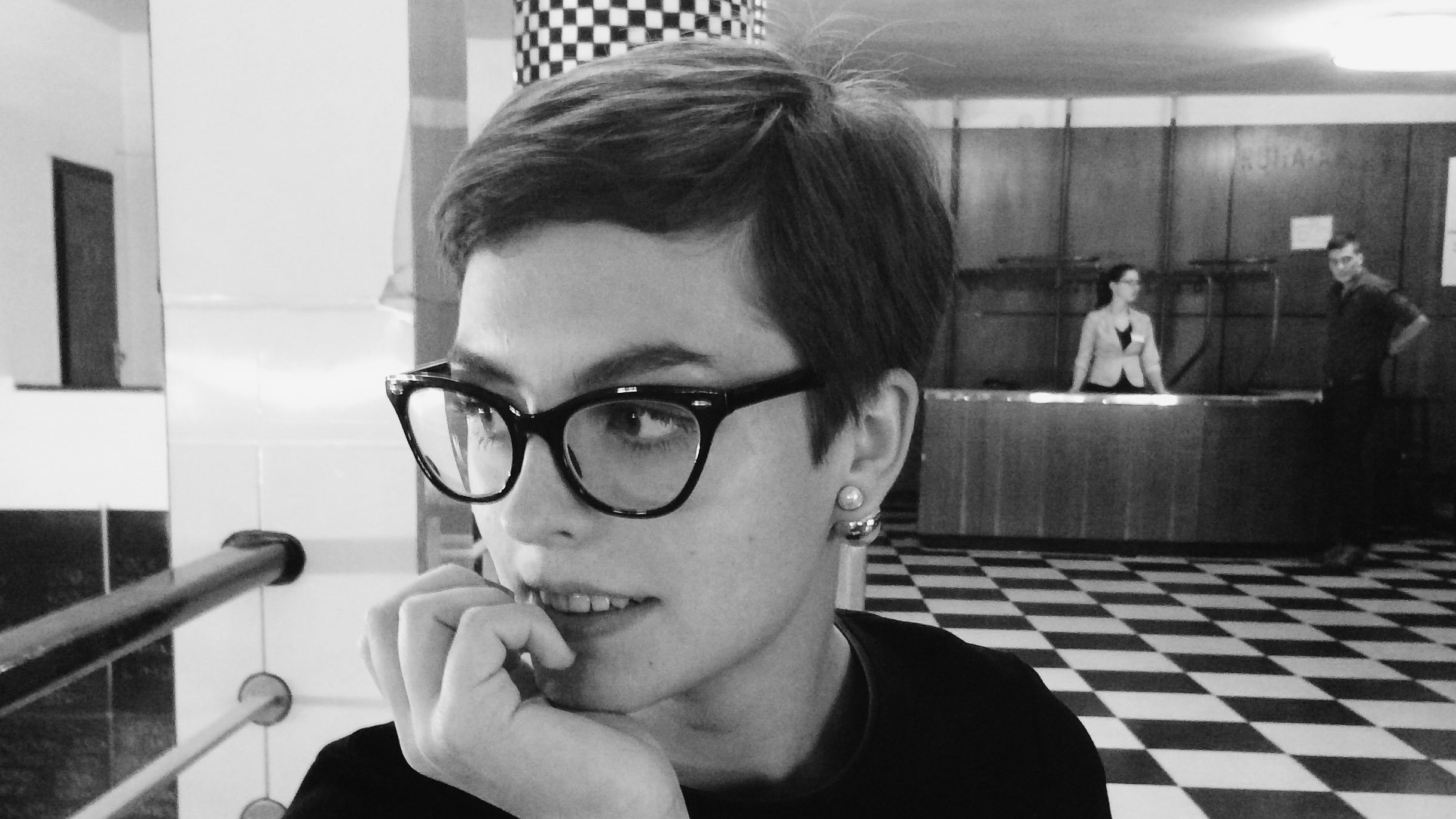 Lelle Buzás
Journalist // Ten Years Before, Keret, Phenomenon Magazine // bslelle at gmail.com
---
Studying Music Management, also part of the Ten Years Before team which organizes venues for upcoming bands. Journalist at KERET blog and phenomenon.hu.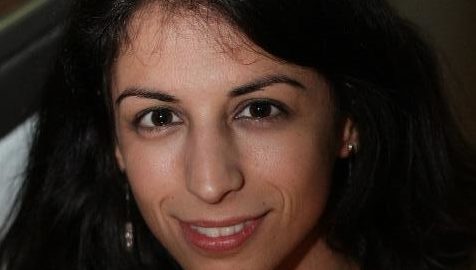 Natália Oszkó-Jakab
Festival manager // Valley of Arts Festival
---
After 6 years spent at the Palace of Arts in Budapest as a production manager she spent two years at an international organisation while working on a part-time basis for the Valley of Arts (M?vészetek Völgye) Festival.Natalia Oszkó-Jakab is currently the director of the Valley of Arts (M?vészetek Völgye) and Kerekdomb Festivals. Tha Valley of Arts Festival is a 27-years-old, 10-days-long multi-art festival held in Kapolcs, near Lake Balaton annually end July. Kerekdomb Festival was started in 2016 and is a 3-days long festival held twice a year (June/September) in Tállya, a charming wine region in East Hungary. She is always keen on meeting new projects and bringing an exciting line-up to her festivals.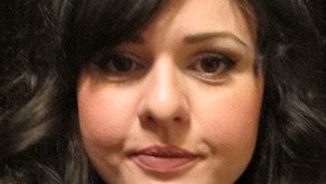 Nikolett Marosi
Manager, assistant // MMM Boking // niki.marosi at mmmbooking.hu
---
Received bachelors degree in Arts Management. Assistant of several band managers and booking agents since 2011. Currently working with 18 Hungarian bands of which 6 projects belongs exclusively to her. Involved in more than 200 live performances in a year as an organizer, assistant or tour manager. Just started local production for a company books acts from abroad.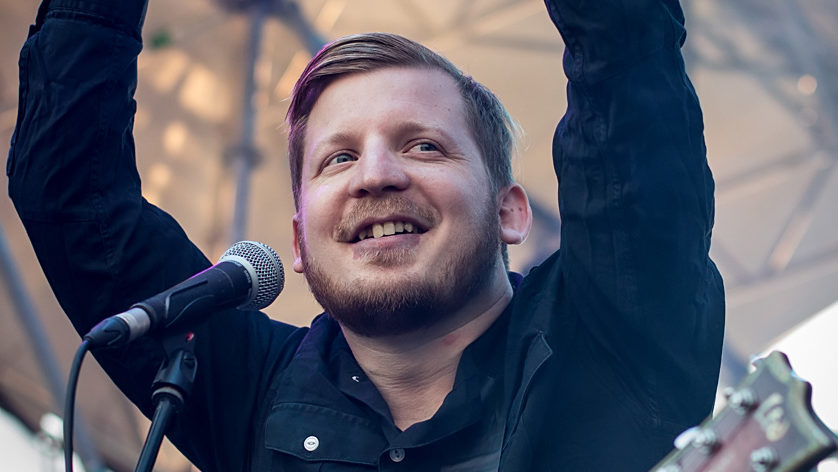 Norbert Pintér
Freelancer
---
Constantly on the road since 2003 as tour manager and light designer for many Hungarian bands. Recently working for the US punk-rock band Ignite and Hungarian folk-punk band Paddy and the Rats worldwide. Also worked in the production of many major festivals and events in Europe and in Hungary such as Slash & Miles Kennedy and the Conspirators, Scorpions, Nightwish, Pet Shop Boys, Within Temptation, Evanescence, Black Label Society, Apocalyptica, Rise Against etc.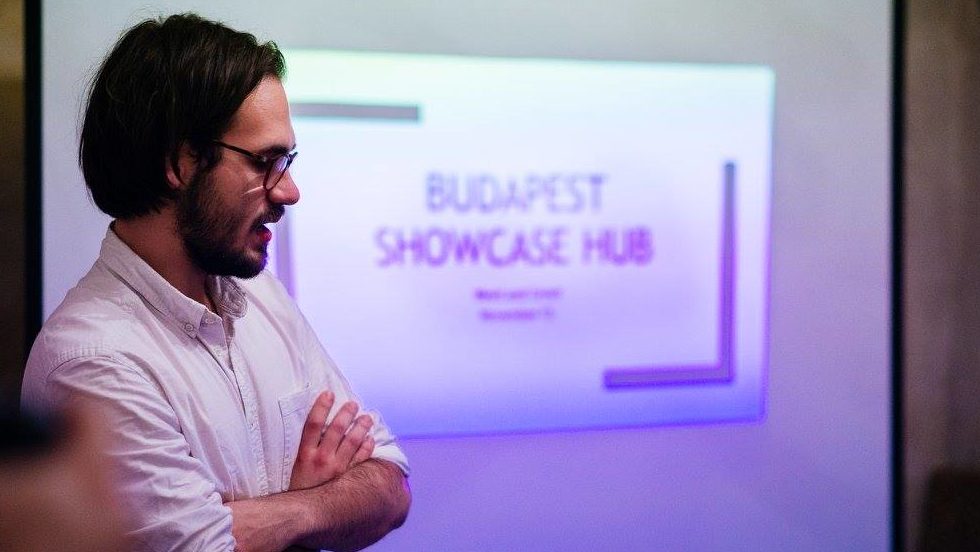 Olivér Szendrey-Nagy
Singer-songwriter, organizer // Papaver Cousins, Eastaste, BUSH // oliver at eastaste.net
---
I first got into the Hungarian music scene as one half of the folk-rock duo, Papaver Cousins, which is signed to Lone Waltz Records. As I started my music management studies at Zeneipari Hivatal I could try myself out in the label mentioned before. Then recently I went on with taking part in organizing Budapest Showcase Hub and I'm currently working at Eastaste.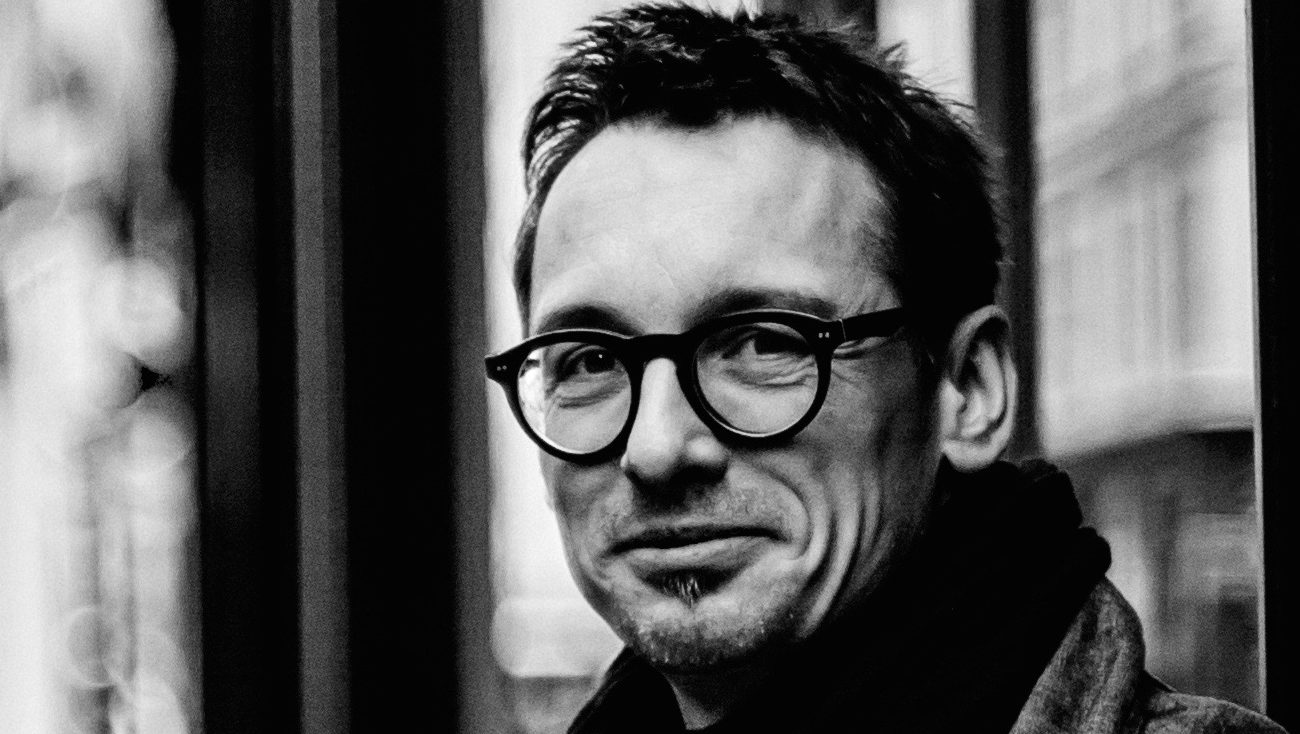 Péter Podlovics
Booker, band manager // XLNT Booking
---
XLNT Booking is a new company, however the founder, Peter Podlovics has more than 25 years of experience booking, managing Hungarian and international acts. During the years he promoted more than 100 acts as diverse as Deep Purple and Barbara Hendricks, Tommy Emmanuel, Joe Bonamassa, Los Lobos, George Benson, Eric Burdon. XLNT Records has a small roster of fine performers. The main focus is on the quality of the songwriters. Label as indie, americana, blues, rock, singer-songwriter. www.xlnt.hu
Péter Soltész
Label and band manager // AM:PM Music
---
AM:PM Music is an Indie Label & Artist Management company based in Budapest, Hungary. We are here to show you that there is some seriously progressive and clued-up music coming from the young producers & bands in the region. Hip-hop, electronica, live bands… it doesn't matter to us, as long as it's fresh!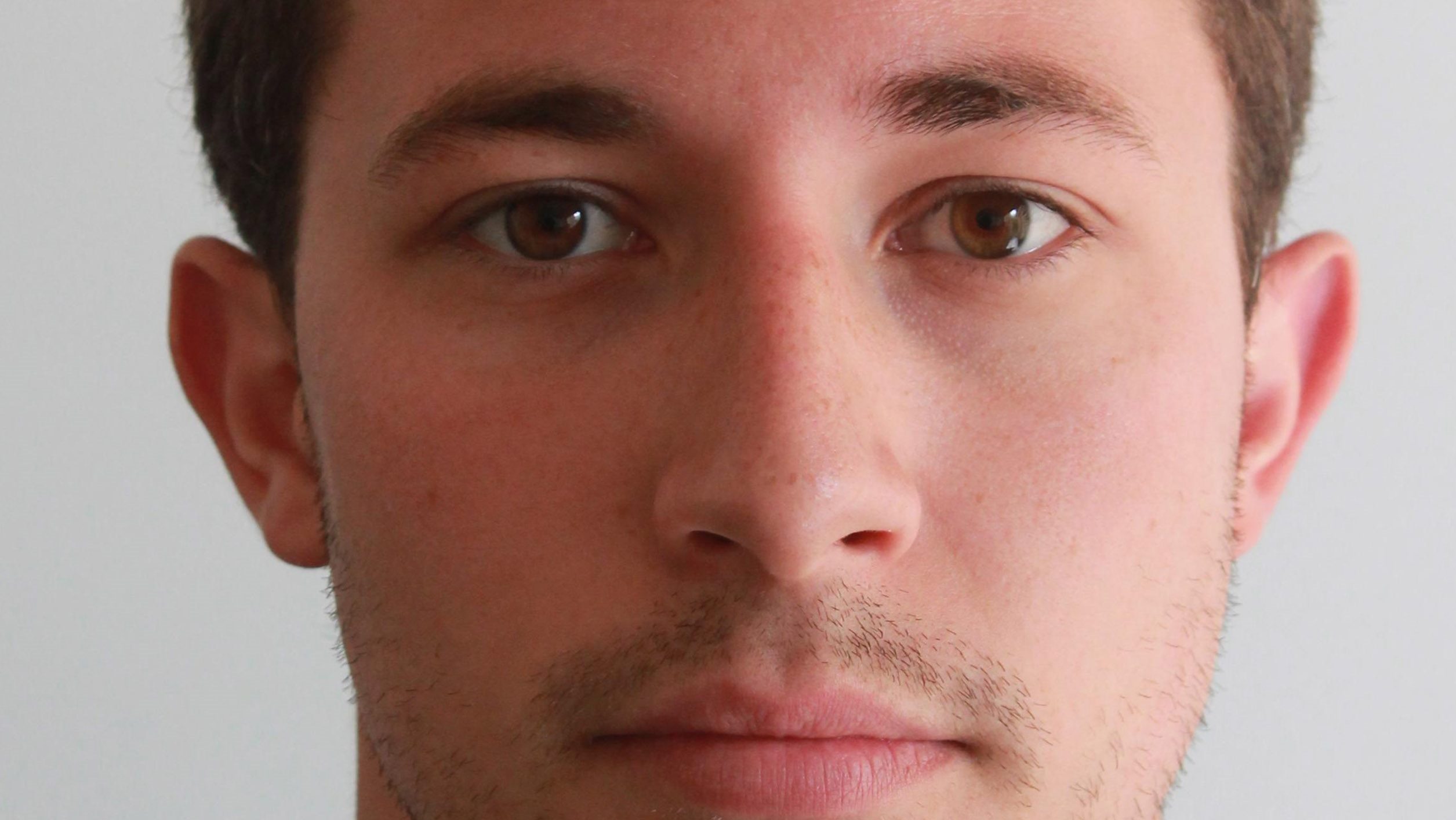 Péter Szántai
Programme director // Akvarium Klub, Budapest
---
Akvárium Klub is one of the biggest club in Budapest with two concert halls with the capacity of 700 and 1300 people. Péter is the booker of the national and international bands, live acts and other cultural events since January 2016.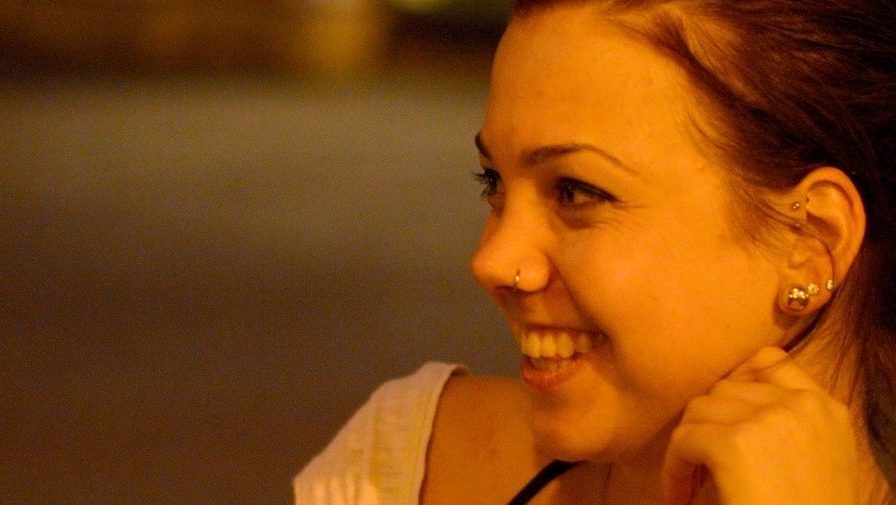 Petra Kirschner
Project manager // Made In Pécs, Est Café // k.petra at madeinpecs.hu
---
I am Petra Kirschner, from Hungary, the Project Manager of the Made in Pécs Fesztivál.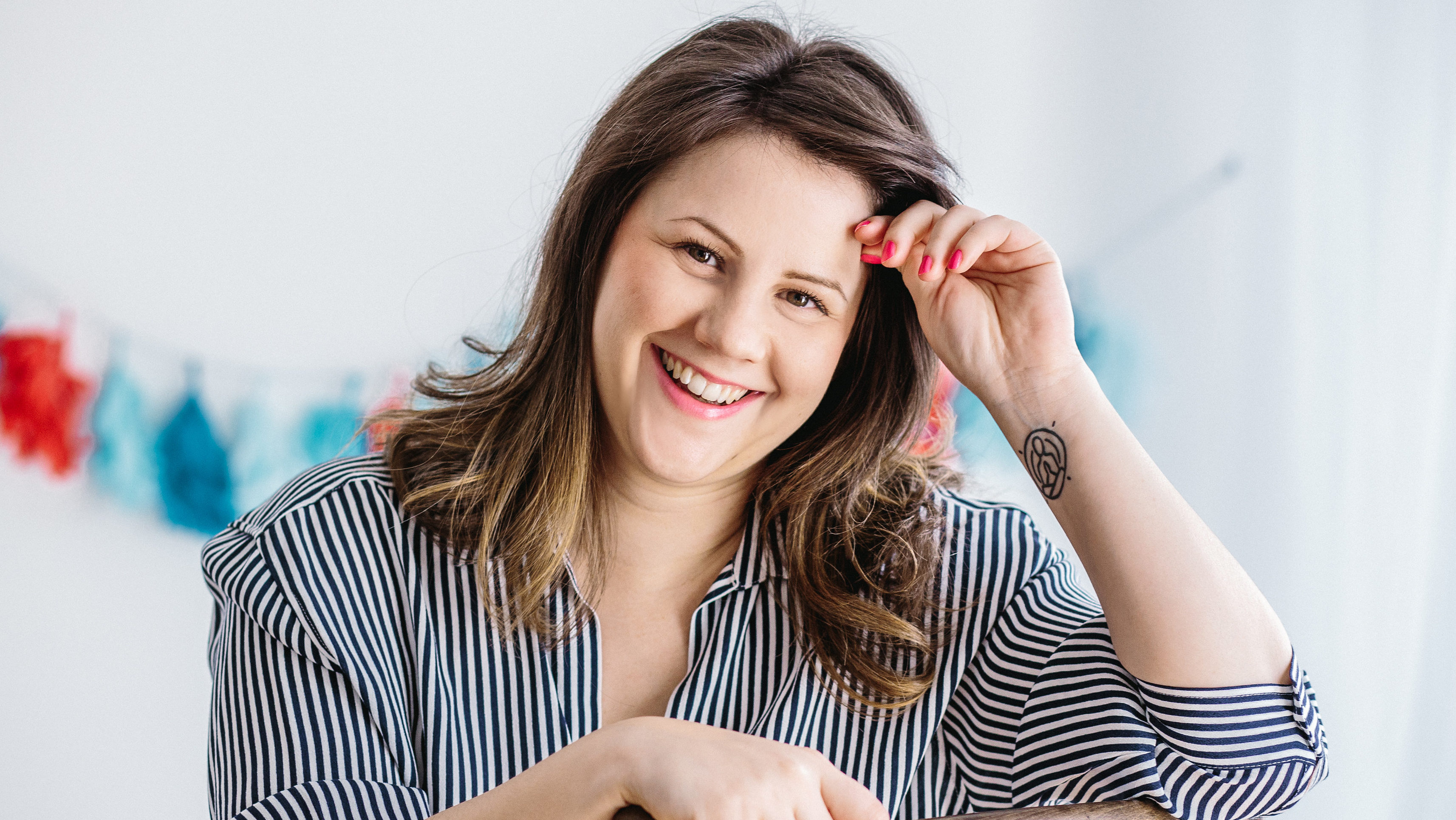 Réka Szabó
Production manager // Valley of Arts Festival // szabo.reka at muveszetekvolgye.hu
---
Cultural manager, passionate about contemporary art and music, committed to highlighting the cultural importance of rural areas in Hungary. Skills & endorsements: cultural, festival and event management, communication and marketing strategies, sponsorship and promotions management, artist management. Doglover, a fan of jazz music, very interested in social sciences.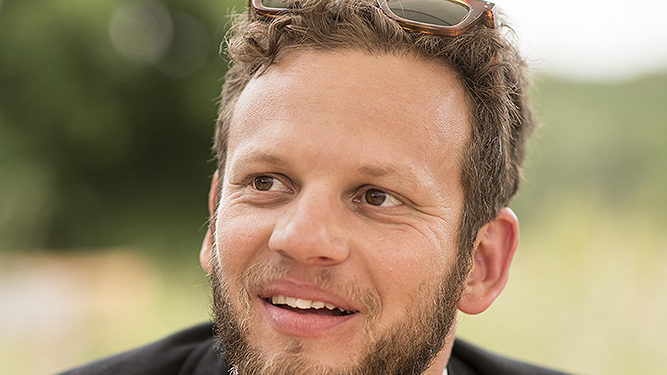 Renátó Horváth
Co-founder // eastaste.net / BUSH // ren at eastaste.net
---
Co­-founder and managing director of Eastaste.net, the eastern european sync and music marketing agency and co-founder of the Budapest Showcase Hub - aka BUSH the all Eastern-European showcase festival. Works in the entertainment­, film, and advertising industries for more than a decade as film/video producer, music manager and cultural entrepreneur. www.linkedin.com/in/renatohorvath
Roland Balogh
Journalist // Magyar Nemzet, Ígéretes Titánok // balogh.roland at mno.hu
---
I'm Roland Balogh, a journalist from Hungarian daily, Magyar Nemzet. I've been covering mainly underground music for almost 9 years. I started a special blog (column) - called Ígéretes titánok (Promising Titans) focusing on newcomer & talented Hungarian bands 2 years ago.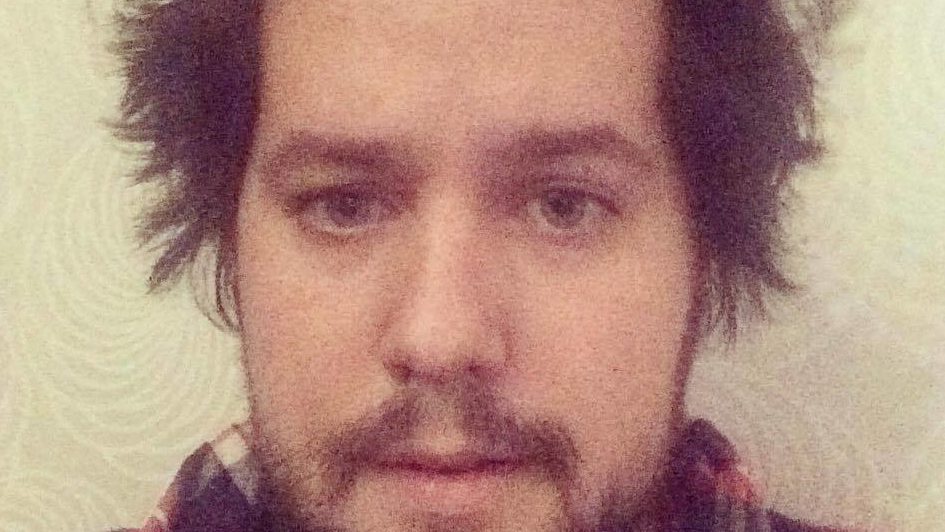 Szabolcs Czeglédi
Booker // RH Event Management
---
Co-founder and international booker of RH Event Management Ltd an independent record label and booking agency, founded in 2016, Budapest. RH EM Ltd is focused on booking international tours for Psych, Garage, Fuzzy rock bands.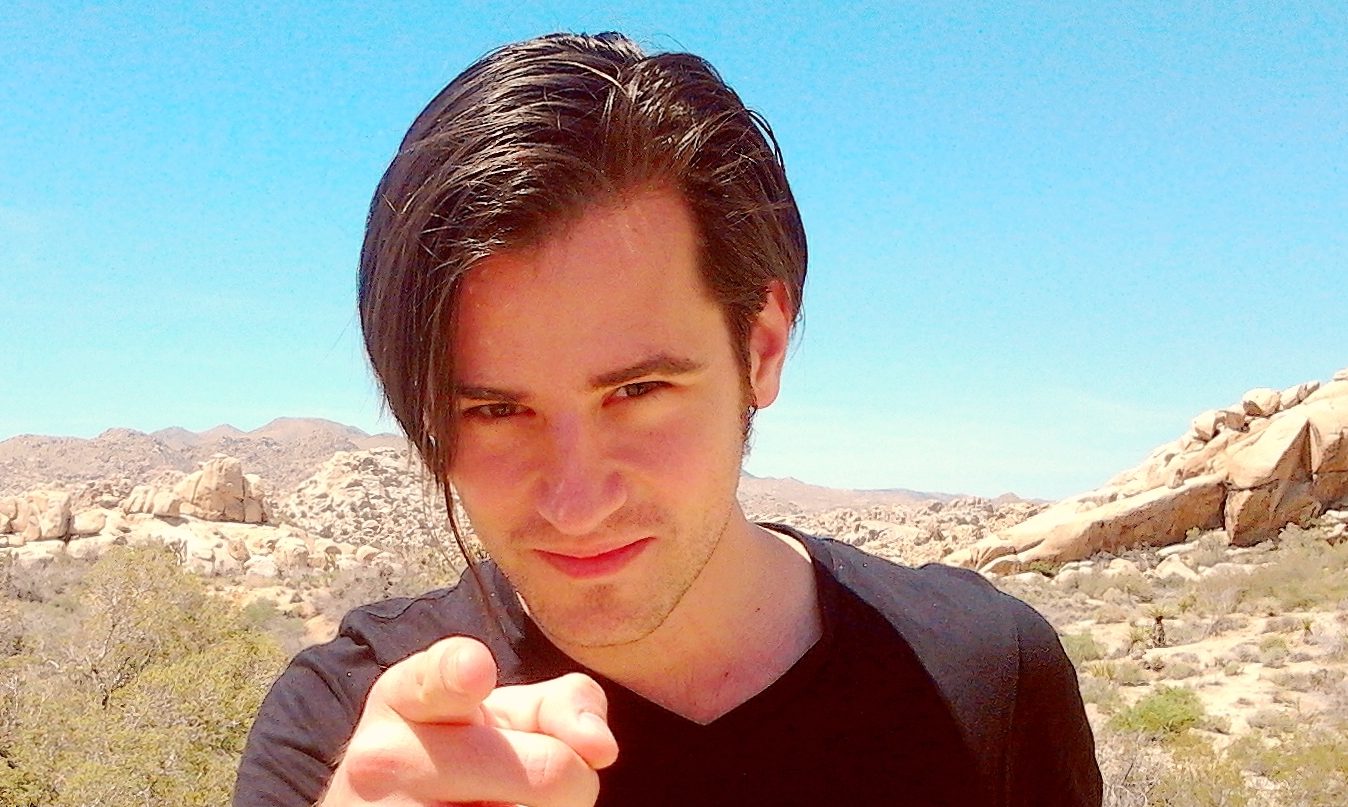 Tamás Szabó
Publisher // Central Publishing // tamas at central-publishing.com
---
Central Publishing was founded by a British music supervisor (Alick Sethi) and a Hungarian songwriter/composer (Tamas Szabo). The whole idea and concept of this company came from the fact that both of them have, to date, worked internationally and want to use their experience to promote Hungarian music abroad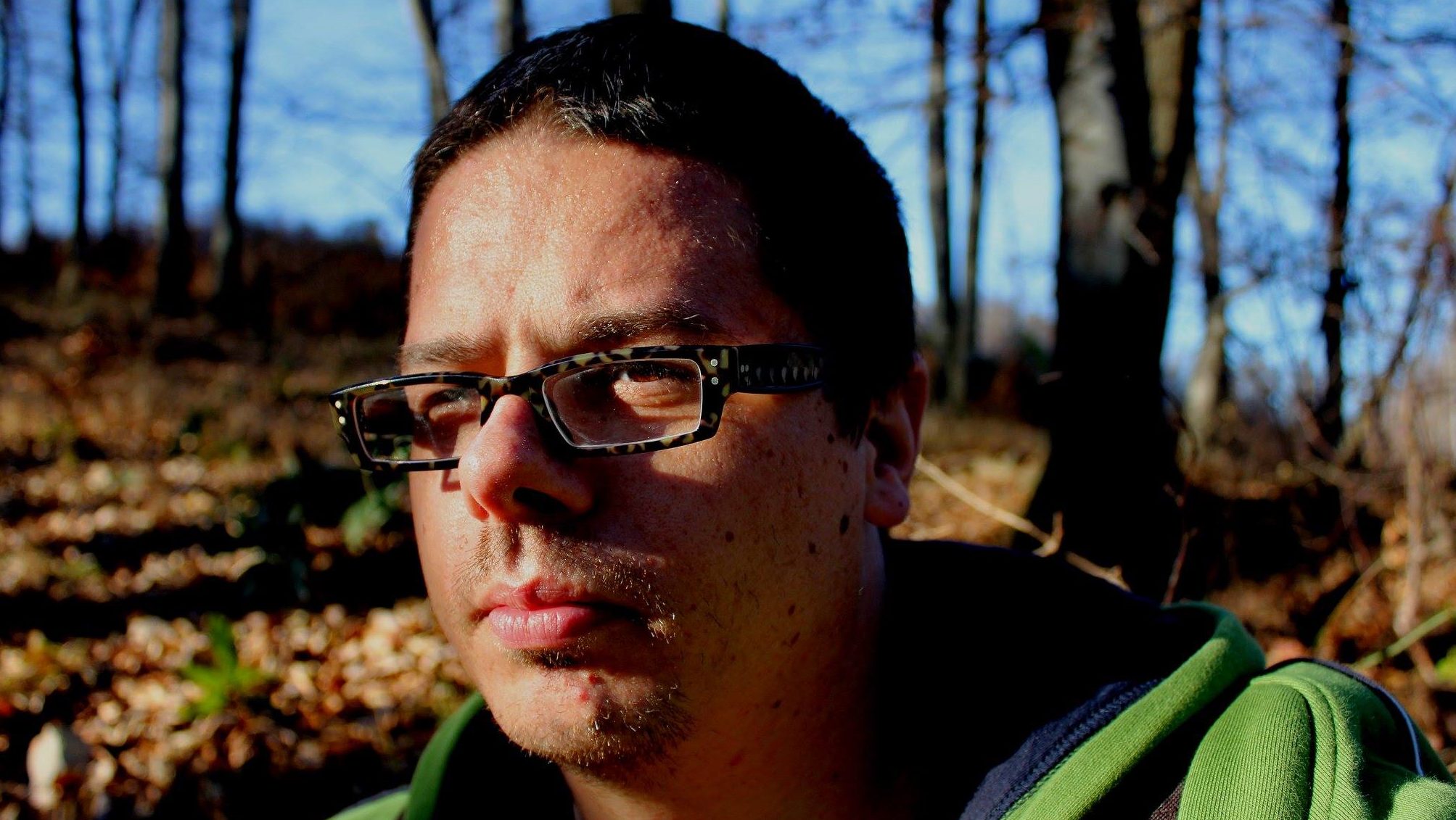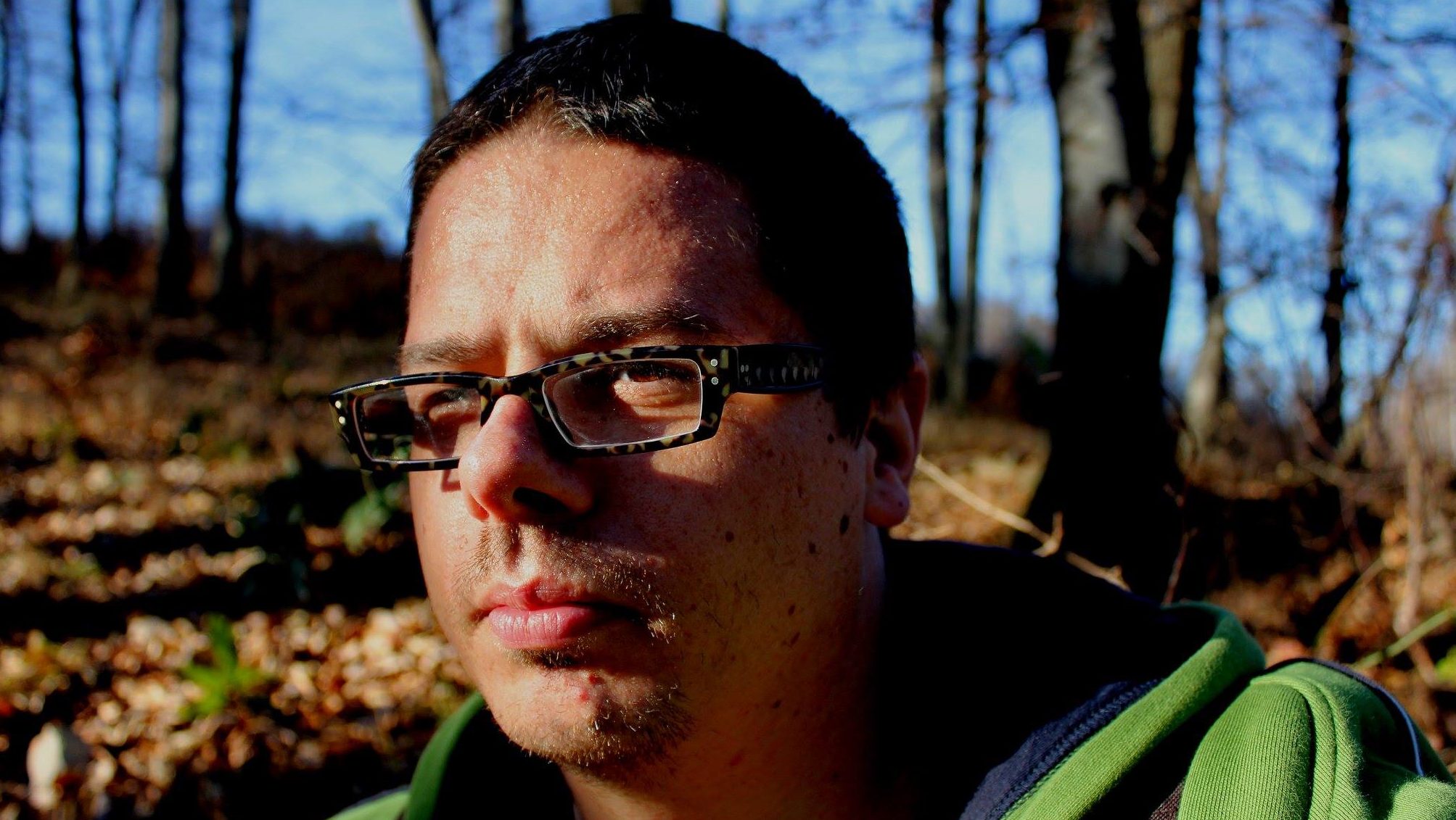 Tamás Szép
Manager, Organizer // Nappali Bar, Pécs // nappalibar at gmail.com
---
My name is Tamás Szép, I am one of the managers of Nappali Bar at Pécs, south Hungary. We organize live concerts, parties and other cultural events at our bar, 3-4 times a week. We hosted the Hungarian concert of the MentPrizent tour.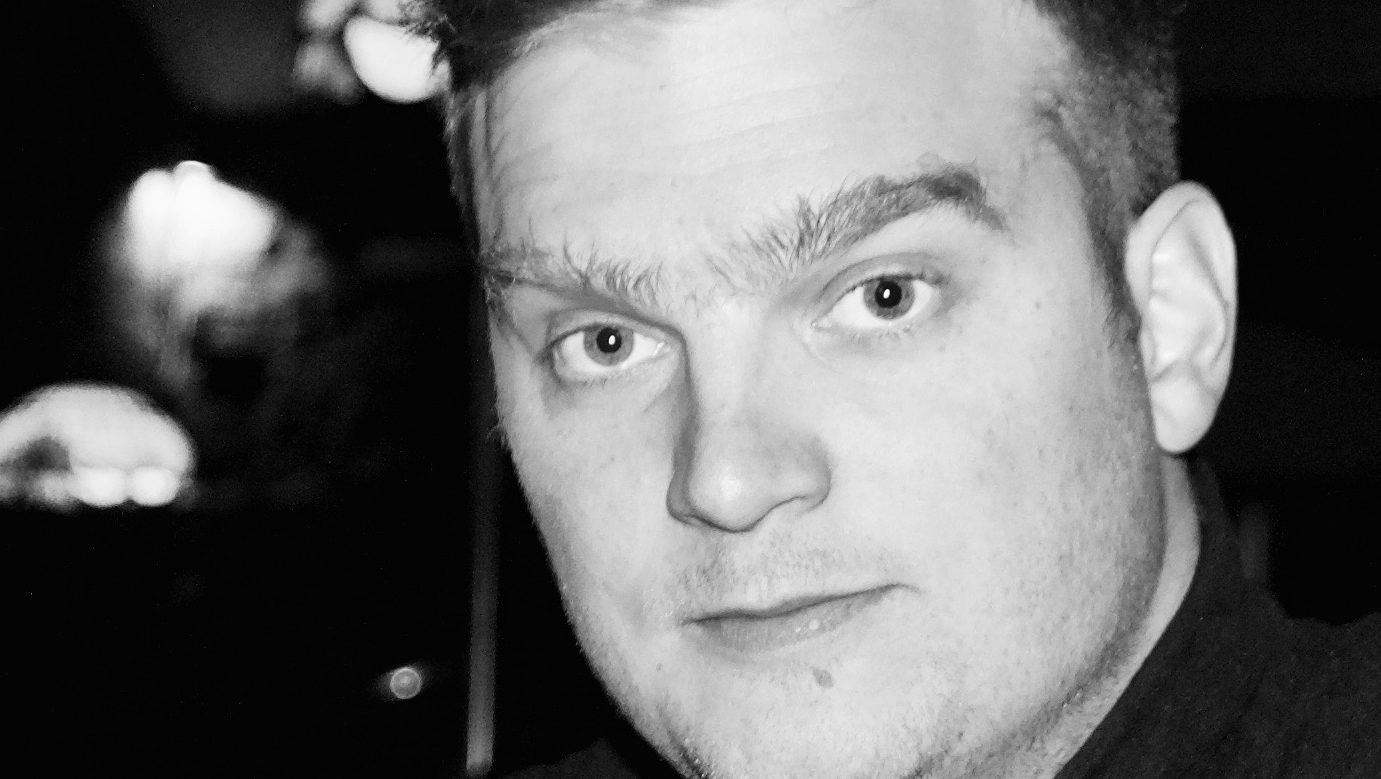 Tamás Veres
Programme director // Budapest Park
---
CEO and Programme Director at Budapest Park which is the largest open air concert venue in hungary.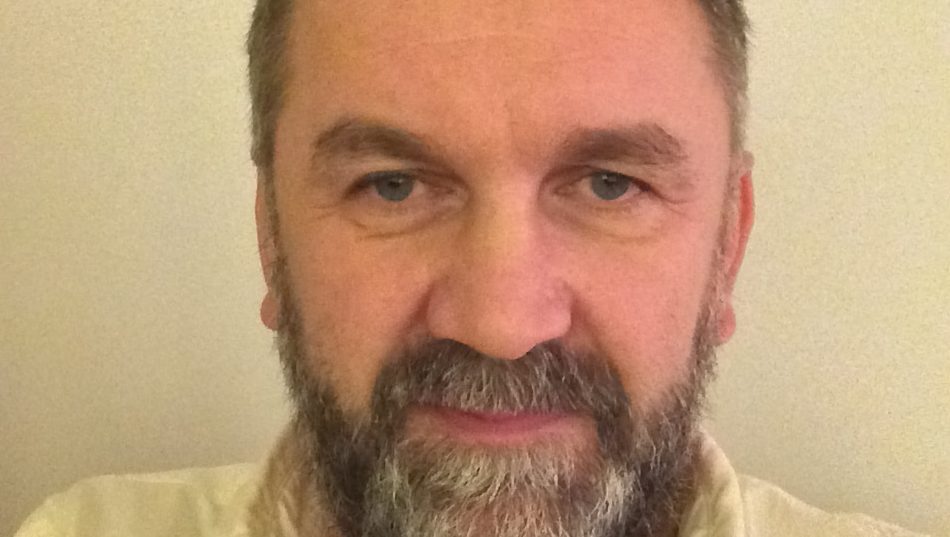 Tibor Tóth
Member of board // Cseh Tamás Program
---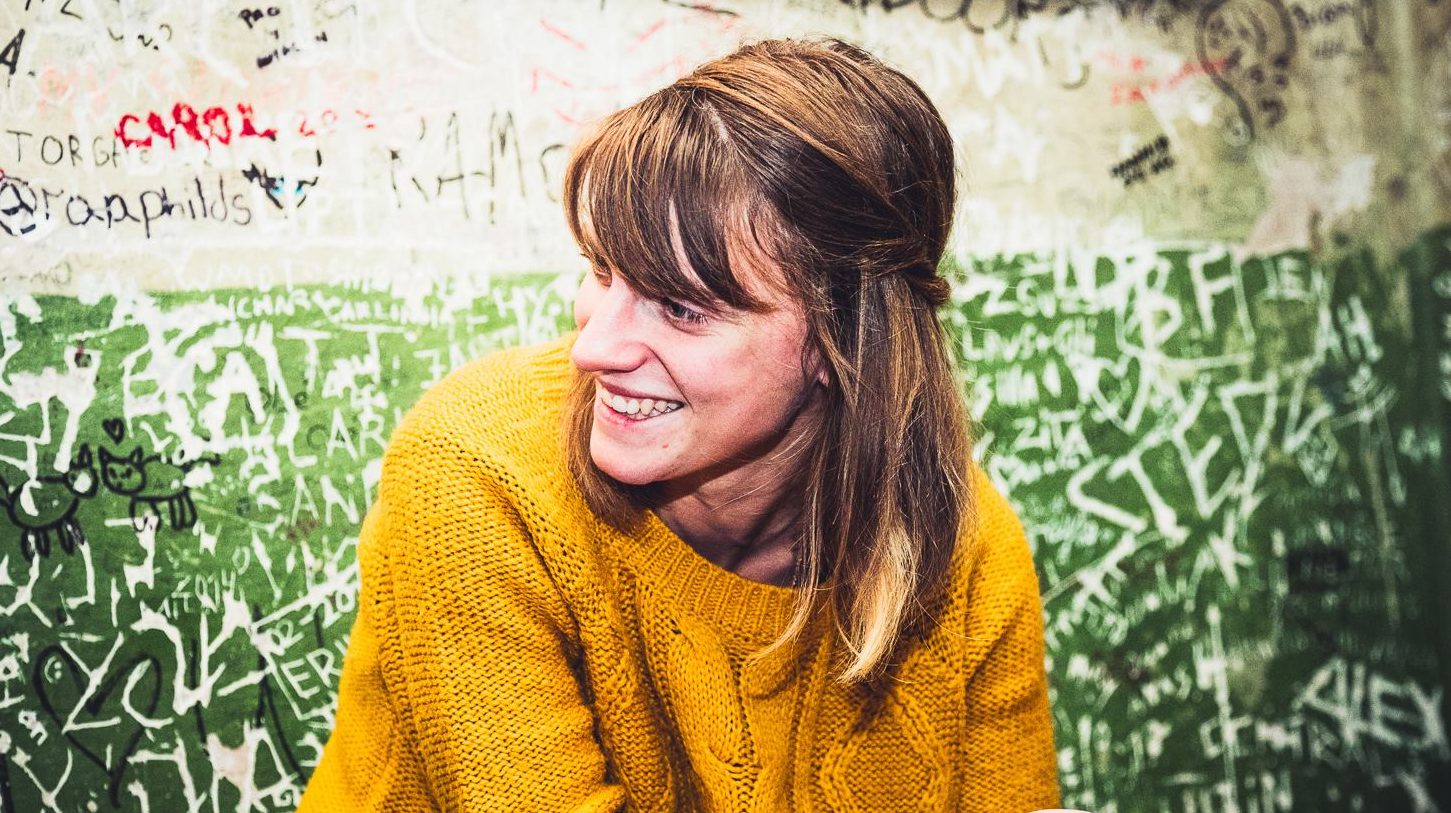 Viktória Jezerszky
Founder // Ten Years Before, UP Music Budapest // jezerszky.viki at gmail.com
---
Viktória and her company are working with talented up-and-coming Hungarian musicians. They help them broaden their audience, introducing them on various media platforms and through live performances. In 2017 she started to work in the Up Music Budapest management.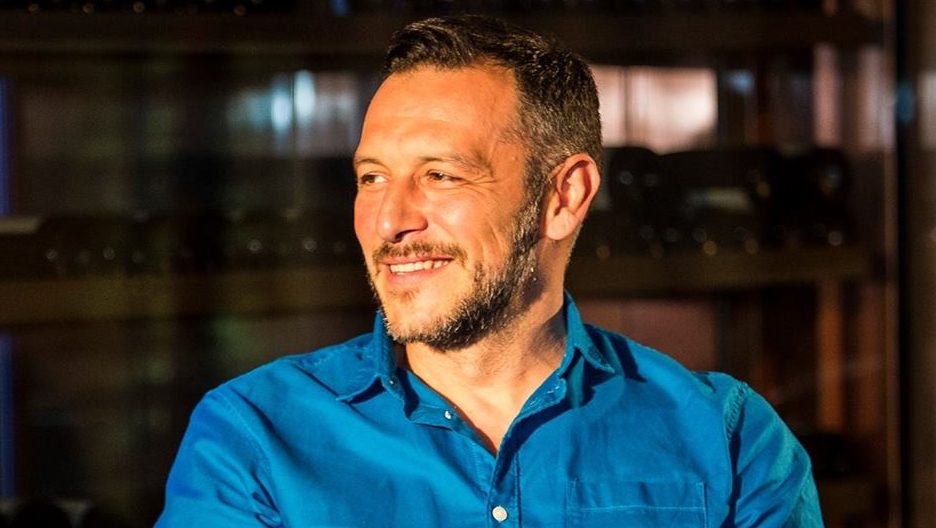 Zoltán Czutor
Copyright expert // Artisjus
---
"Songwriter, performer and publisher, as well. Member Of The Board in Artisjus (The Hungarian Collecting Society). Main interest is the 'Transfer of Value-Value Gap' issue in Copyrights. Also interested in newcomers, experimental things as far as with approaching the music and its arrange."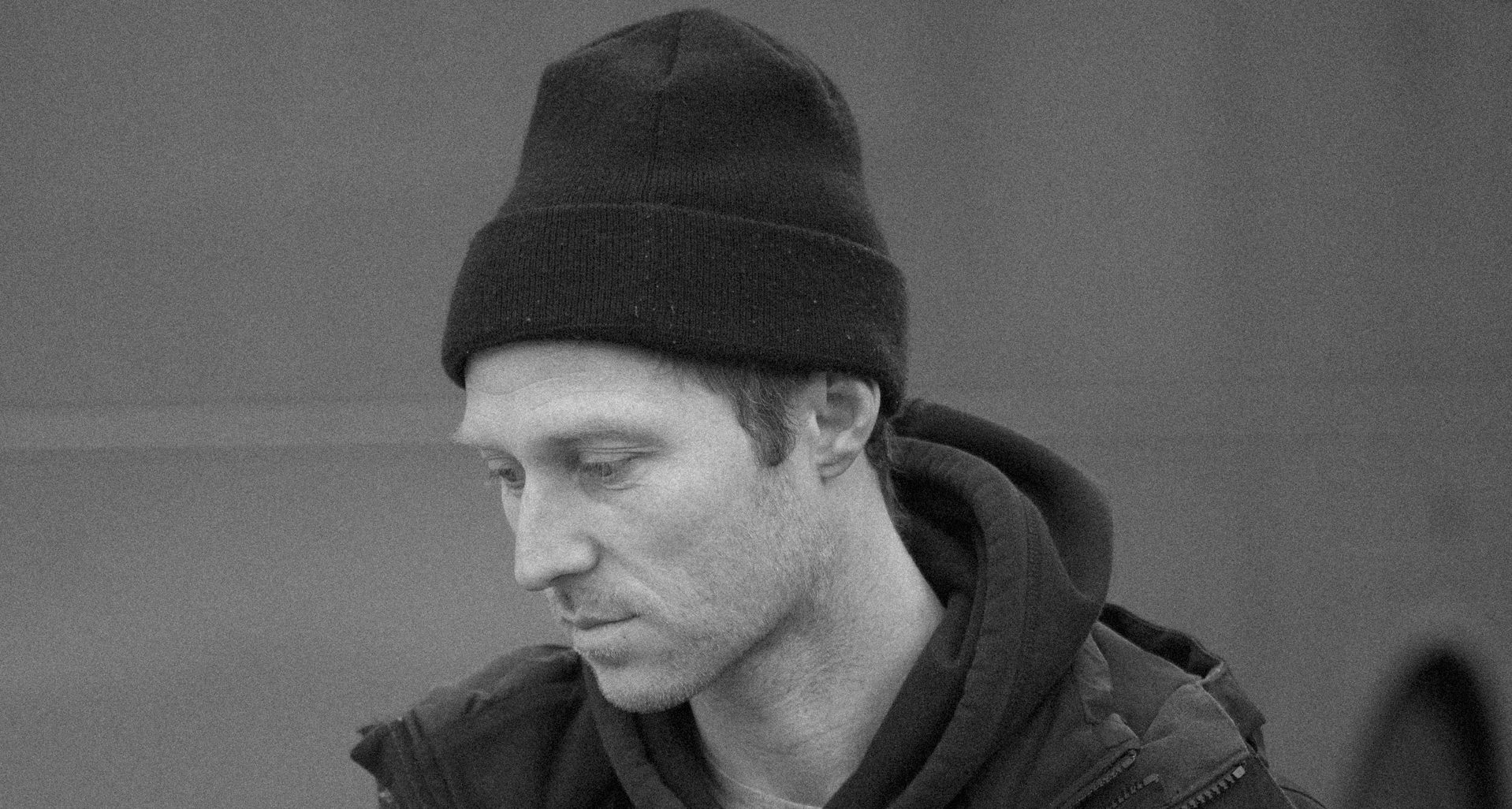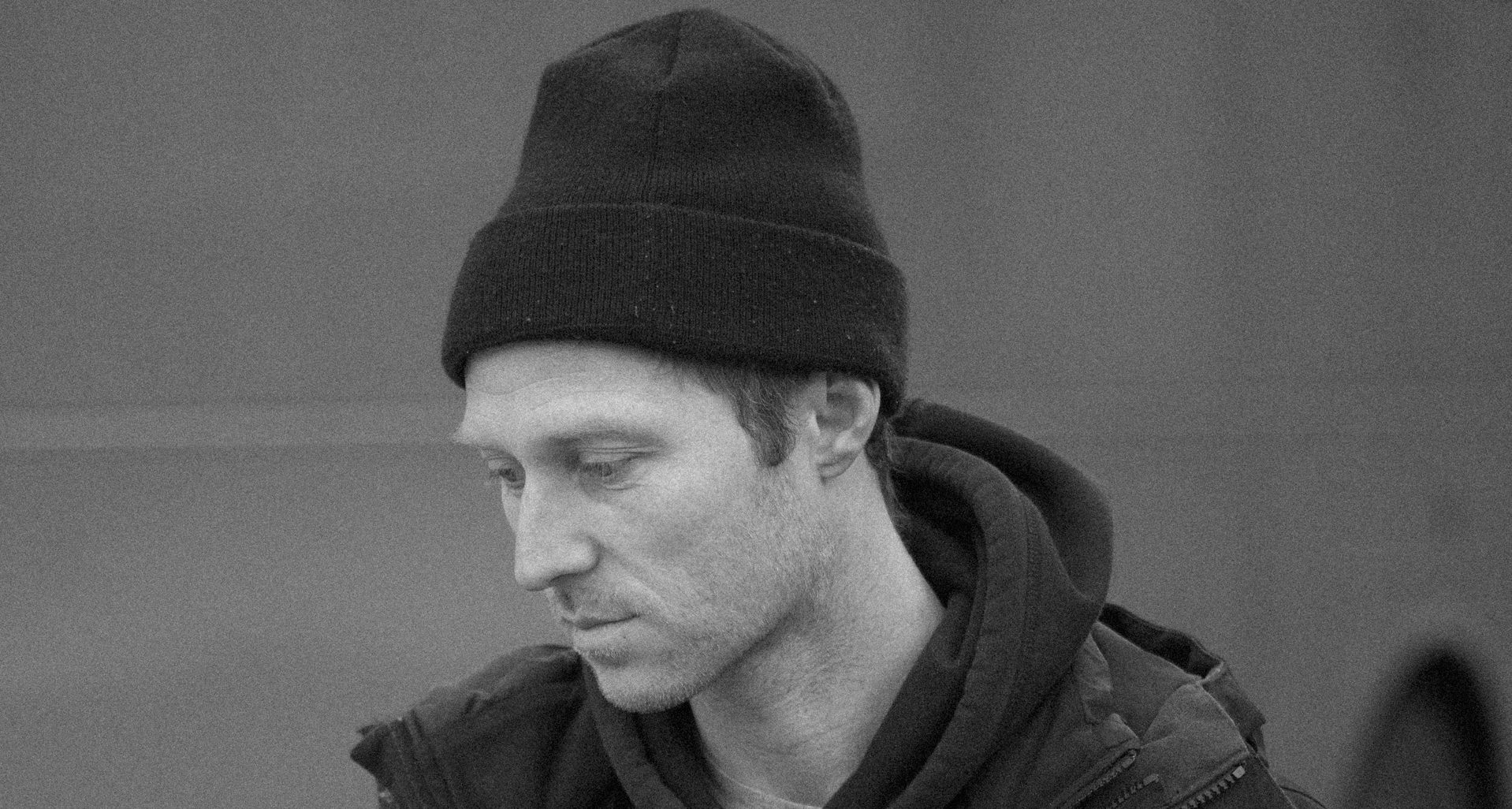 Zoltán Takács
Booking/PR // Nightdrive , Toldi Club, Pontoon // excessnow at gmail.com
---
Promoting and organising events in Budapest for more then five years now, under the Nightdrive brand.Focusing on booking artists not just from Europe, but mainly from the U.S. and Australia. Also managing brand communication / pr and working as a booking agent for Toldi Klub and Pontoon.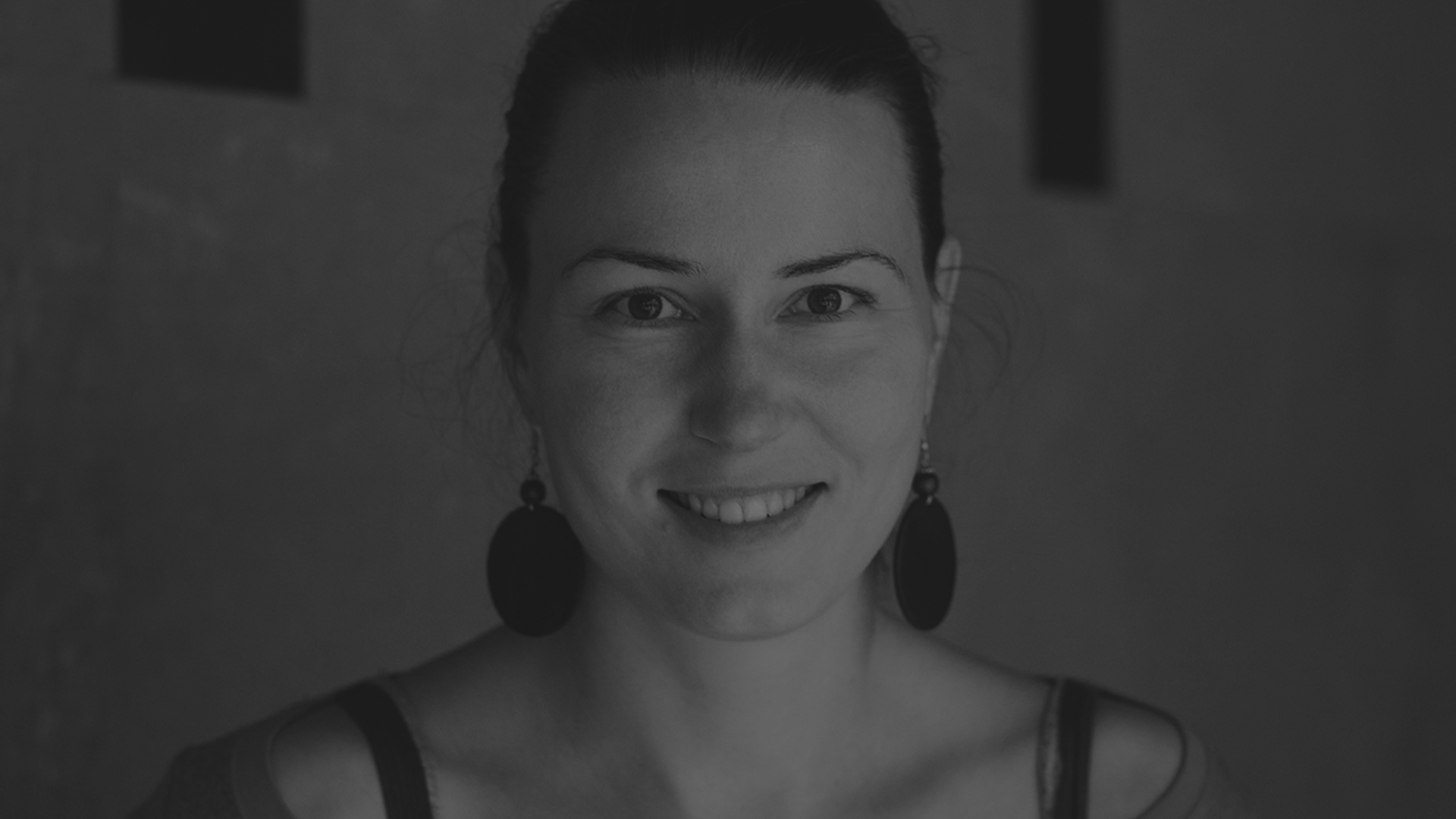 Zsófia Sápi
Founder // Blackbird Booking //mokedli at gmail.com
---
Founder of Blackbird Booking, booker and manager of Irie Maffia, Sena Dagadu, Kéknyúl and other great Hungarian bands. Organizer of the Hungarian Cultural Week in Ghana, arts manager of Brain Bar Budapest future festival. Former leader of Cseh Tamás Program Office.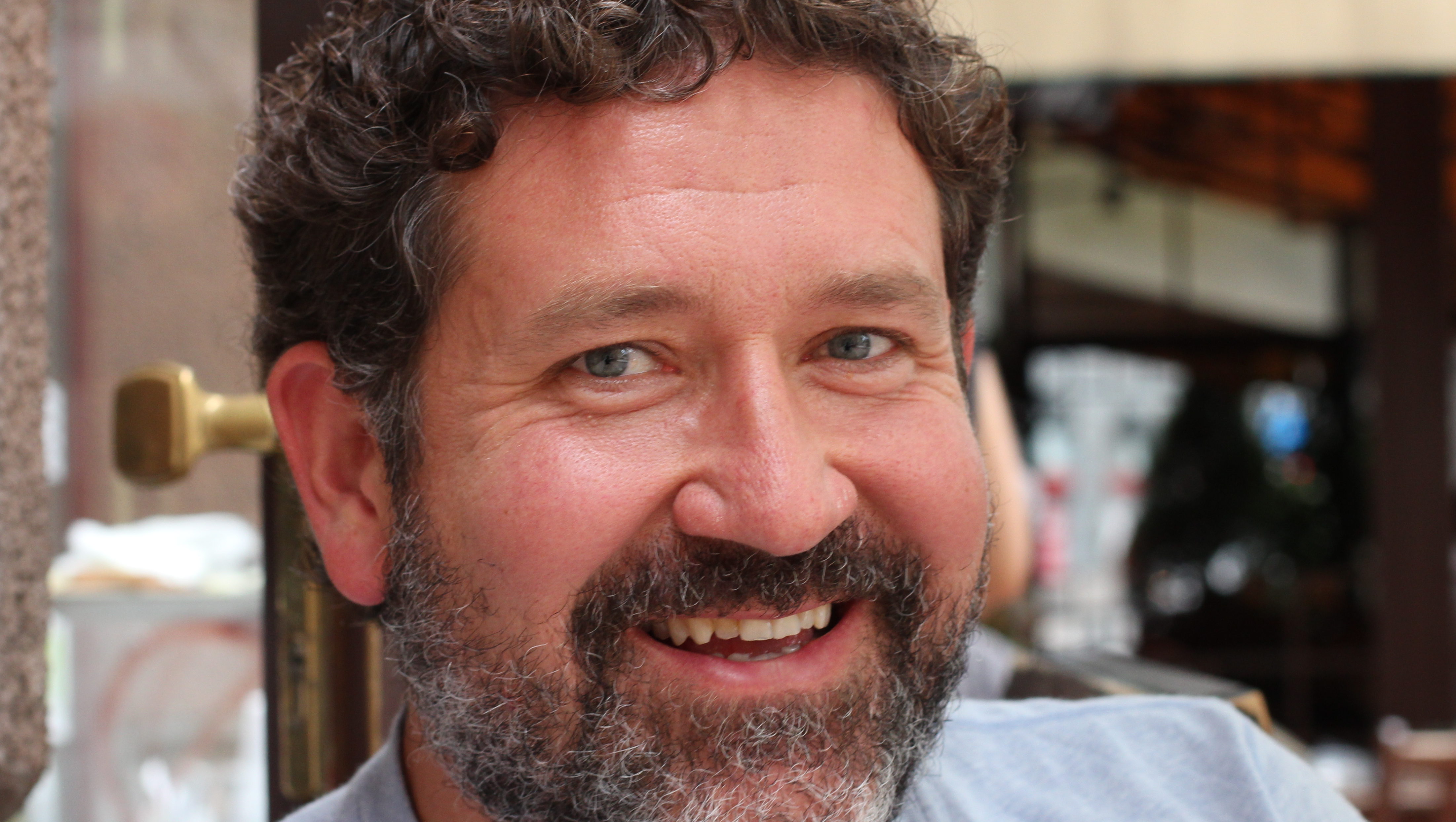 Zsolt Jeges
Founder // Mamazone // jeges at mamazone.hu
---
Zsolt has founded the Mamazone Records in 2007 with a goal establishing a music company for Hungarian talents, who could get into the European or wider music market. The bands from Mamazone were always a part of the CEETEP program, that helped the talents from the CEE region appearing on bigger festival stages around Europe, like Eurosonic, Tallinn Music Week, Reeperbahn Festival, EXIT, Great Escape, Sziget Festival. The actual roster of Mamazone: Fran Palermo, Barbara Stahl, DJ Bootsie Trio, Flatband, Babel, The Adolescens. Together with Marton Naray they founded Take Berlin Promotion in 2015. They are the promotional partner of Lollapalooza Berlin, Melt!, Berlin Festival in CEE. The Take Berlin Promotion is keen to building bridges between each others music market in the eastern and western part too. They help talented bands, performers from these countries to get in a new country, organizing a gig, promote them.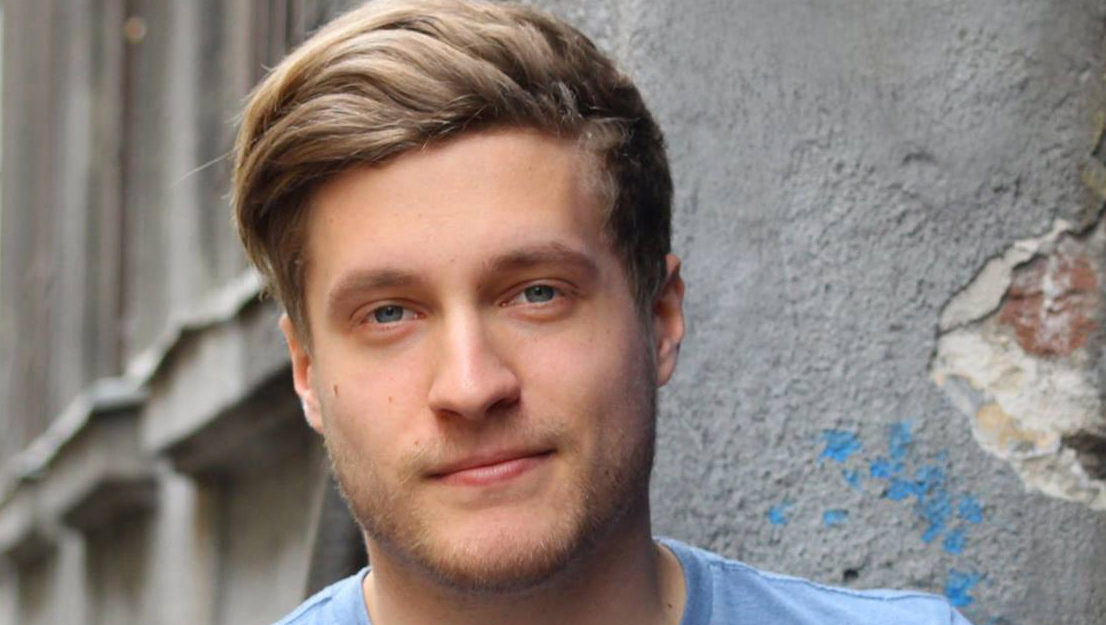 Zsolt Szeklencei
Production assistant // Freelancer
---
Former musician working as production assistant with New Beat, and location manager at Sziget Festival.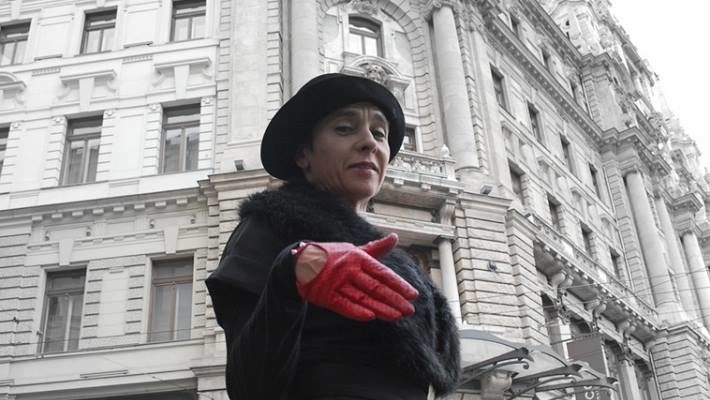 Zsuzsanna Bende
Head of programming // A38
---
Working in the music sector since 30 years, she was the first female DJ in Hungary. Head of programming at A38 Ship since the beginning. Also partly responsible for Sziget Fesztivál's A38 Stage. Most likely she is responsible for the largest number of bookings in Hungary. According to Forbes' 2015 list, she's the fourth influental women in the Hungarian cultural sector.