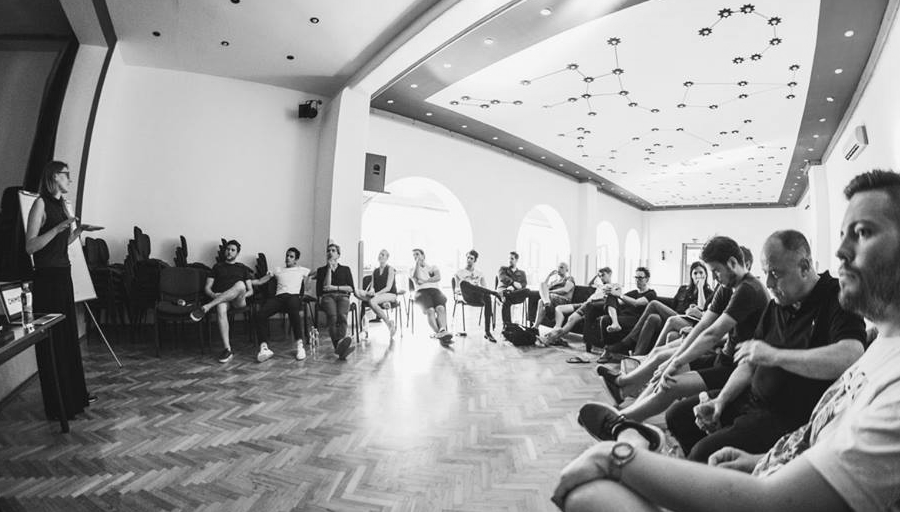 July 27, 2018 9:08 am
Leave your thoughts
Our very own mentor & art camp, Outbreakers Lab (OBL) will be bigger than ever: in this year we'll have 9 internationally acclaimed mentors inculding Magda Cholyst (Artist In Bloom), Andries van Wieren (3S Music), Julia Scherz (Ink Music), Ville Leppanen (The Animal Farm), Rod Jones (Idlewild), Katia Giampaolo (Joycut), Alexander Cerevka (LaLa), Andraz Kajzer (MENT), and we'll also have guests as Péter Benjámin Tóth (Artisjus) or Tamás Tófalvy. This year we've had an open registration through Gigmit, where we faced a visible 200+% demand on the available spots, and the mentors has been chosen 20 acts to work with.
This editions' main topics will be:
– international career planning in 5 years term with the help of the mentors from all different sectors of the industry;
– artists' mental health & best practices to stay inspired;
– the definition of compromise in terms of success through a career;
– and the Central-Eastern-European integrity through the artists' angle.
The selected acts are:
Antonia Vai, Dope Calypso (HU), Eyre Llew (UK), Fanni Mayer (HU), Fran Palermo (HU), IALAZ (HU), Matthew Frederick (IE), Middlemist Red (HU), Mongooz and the Magnet (HU), Mörk (HU), Papaver Cousins (HU), Passed (HU), Satellites (RO), Stergin (UK), Tenfold (NL), .tiff (DE), Thom Artway (CZ), Vera Jonas (HU), Walter Schnitzelsson (SK).
OBL will be a four-day long art camp from the 26th to the 29th of August, amplified by MANK Nonprofit Kft. and the Hungarian Cultural Fund to support the international integration of talented emerging Hungarian songwriters, and to open their network for a long-term planning through their career.
Categorised in: News
This post was written by Péter Kancsár