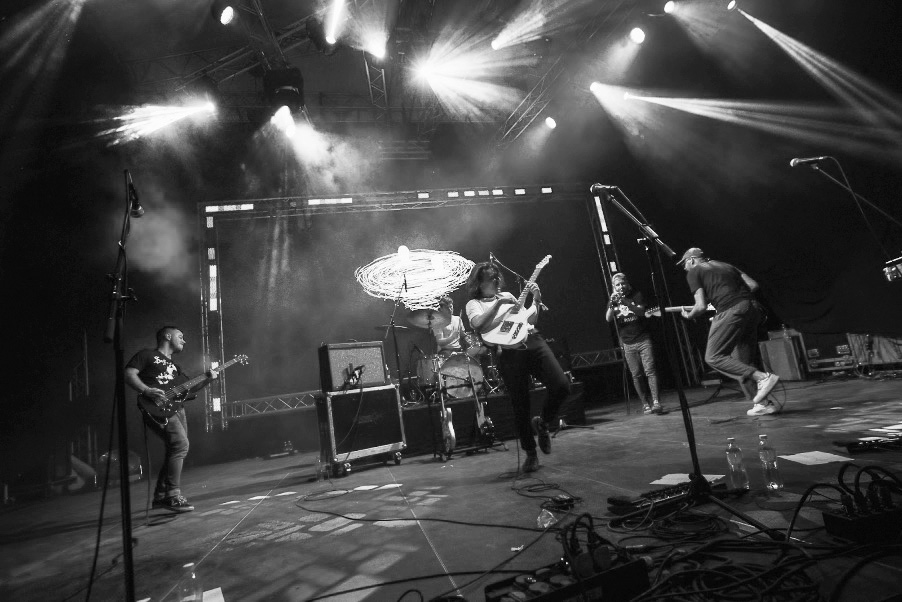 June 26, 2023 12:34 pm
HOTS (Hungarian Oncoming Tunes) also recommended Platon Karataev for this year's Eurosonic showcase. The band's conscious development led them to one of the world's most influential showcase festivals, so in addition to their experiences abroad, we talked about their music strategy. Lead singer, guitarist and lyricist of Platon Karataev Gergely Balla shares his experiences, while we asked head of HOTS Dorka Deáki about Hungarian music exports.
What was it like participating in Eurosonic and what did you experience during your time abroad?
Gergely Balla: When we started our international development strategy, we knew that our journey would likely lead us to Eurosonic since it's the other major showcase event alongside Reeperbahn. We had previously performed at the latter and now, thanks to HOTS, whom we are very grateful to, we also had the opportunity to showcase at Eurosonic. So, we see our presence there as the closing of an era. It doesn't mean that we will never participate in showcase festivals again but now we will only do so if we feel we can strongly benefit from it. After all, what we can achieve at these events, we have most likely already achieved. So far we have released two English-language albums and one Hungarian-language album last year but when we went to Eurosonic, three-quarters of our setlist consisted of Hungarian-language songs. The audience responded very well to them and we received great feedback from the industry side as well, so the journey can be considered successful. 
What is the reason behind bringing Hungarian-language songs to an international event?
G. B.: We believe that since the Hungarian-language songs are more recent, they better represent the current world of the band. We had a European tour with 10 stops in May where three-quarters of the setlist was also in Hungarian. When we talked to people after the concerts, we received feedback from everywhere that the songs we perform in Hungarian instead of English are particularly interesting for the listeners. The Hungarian language is very unique from this perspective: for those encountering it for the first time, they do so without any cognitive effort. With Russian, Spanish or Asian languages, immediate associations come to mind, but Hungarian stands on its own to such an extent and cannot be compared to anything else that it almost feels like an invented language. This aligns well with our grandiose, atmospheric music through which we try to speak about realms beyond words. From the perspective of listeners who don't understand Hungarian, it's an exciting encounter – they hear a language about which they know nothing, where they have no foothold.
So you're focusing on the emotions conveyed through the music itself via the Hungarian language?
G. B.: Yes, and without any mystical or spiritual undertones, I have confidence that the meaning-horizon behind the words is still there, even if the listeners don't understand the actual words themselves. The content of the lyrics is present within the songs themselves. 
What kind of feedback did you receive on-site?
G. B.: The audience responded very well during the concert itself. We had our management team with us and they received unanimously positive feedback during their negotiations. I personally spoke with a couple of festival organizers which was also a good experience. It seems like we arrived at this festival at the right time because our production has perhaps reached a level where it stands up to international standards in a live setting. This includes our performance style, the technology, our instruments, equipment, crew, and so on. The outcome of this will be seen in the coming weeks and months. At the same time, we went there with an international agency, Doomstar, already representing us, so our goal wasn't to find an agency but to secure opportunities at foreign festivals and prominent concert venues. So our main aim was to showcase the band to promoters. A couple of larger international agencies did take notice of us. It's possible that in the future, during a European tour, Doomstar might collaborate with a local agency, for example, to organize concerts in Germany. I don't expect this to happen within the next 1-2 weeks but hopefully we made a good impression, and if industry professionals or promoters approach us in the future, we now have a reference point that we were seen at Eurosonic and they liked us. 
On the international stage, what is the message you aim to convey? What do you want to give voice to? What is the goal of your music?
G. B.: To some extent, our music differs from the mainstream. I'm not saying that Platon is the only one like this but it represents a relatively rare creative approach. We don't have a specific message that we want to convey, nor do we have an outward-directed goal with all of this. But the fundamental goal is to experience catharsis through the immersion in the process of creation. We shape this feeling into songs and we are happy if it resonates with people, if it finds listeners, recipients, an audience. But we don't actively seek connection, that's merely an additional outcome of the process. The purpose of our music is to write as many songs as possible through which we can experience this inner journey during the creative process. We aim to speak about dissolution into Unity, experiences of identity and boundlessness, and transcending space and time in our songs. 
The band will be performing at the "Zene X Látvány" event organized by Hajógyár and A38 on February 28th. In addition to performing, they will also participate in a stage discussion led by Dóri Hegyi (OHNODY). The audience will witness a true performance as the band's songs will be accompanied by the local artwork of contemporary visual artist Emőke Dobos.
Tickets for the event: Hajógyár x A38Platon Karataev akusztikus duó koncertDobos Emőke | Facebook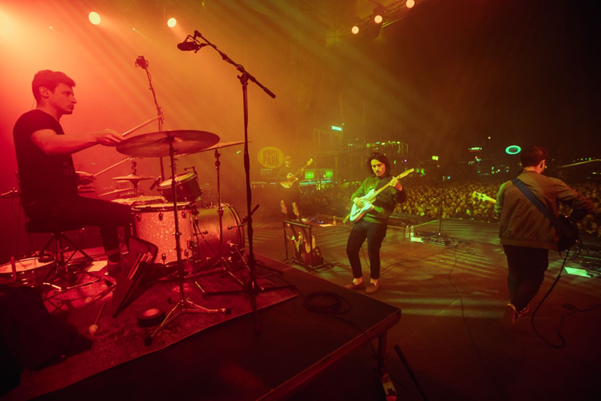 Photo: sinco
As the leader of the HOTS Music Export Office, Dorka Deáki worked on providing Hungarian artists with the opportunity to showcase themselves on the international stage during Eurosonic. These artists are prepared to take advantage of the available opportunities and represent themselves and their music beyond the borders of their country, if the circumstances allow.
How were the representatives for Hungary selected for Eurosonic? What criteria did they have to meet and what factors were considered?
Dorka Deáki: In the selection process this year, Eurosonic organizers provided the list of applicants to the export office. They requested our collaboration in categorizing the applicants into high priority and very high priority based on specific criteria. HOTS sent out a questionnaire to all applicants asking targeted questions to assess the export potential of their productions. Based on the responses, we conveyed our preferences to the festival organizers.
What did you experience during the time at Eurosonic? How easy is it to establish connections at this event? What are the chances of a concert launching the international career of a performer?
D.D.: Eurosonic is primarily designed to facilitate the establishment of connections. Delegates from all over the world travel here because they are aware that there will be music industry professionals whom they can personally engage with only once a year at this event. The music industry relies heavily on these personal connections, which is why the events held during the festival serve this purpose: receptions, workshops and other activities make the daytime hours interactive. However, this assumes that participants do not arrive with pre-scheduled meetings and a tight schedule months in advance, as many tend to do for such a significant event. If someone wants to showcase their concert to industry professionals, in addition to selecting effective promotional tools, proper audience management can also be of great help. This reinforces the fact that performing at a showcase festival is different in terms of quality compared to any other performance. If the right industry professional sees the performer at the right time and place, and there is a meeting point between supply and demand, it is possible that we may be talking about success stories months later.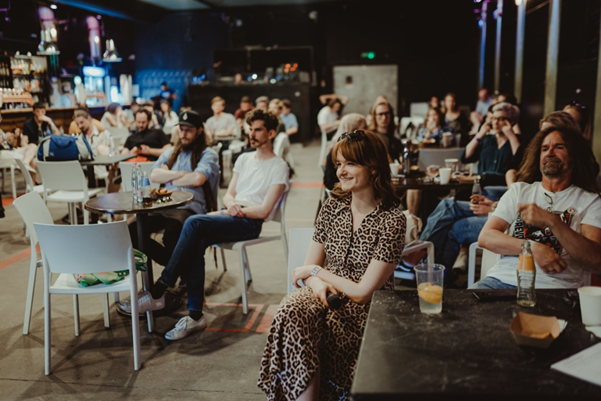 Dorka Deáki | Photo: Júlia Lily Hegyi
Author: Daniella Nagy | Featured image: Géza Vadas