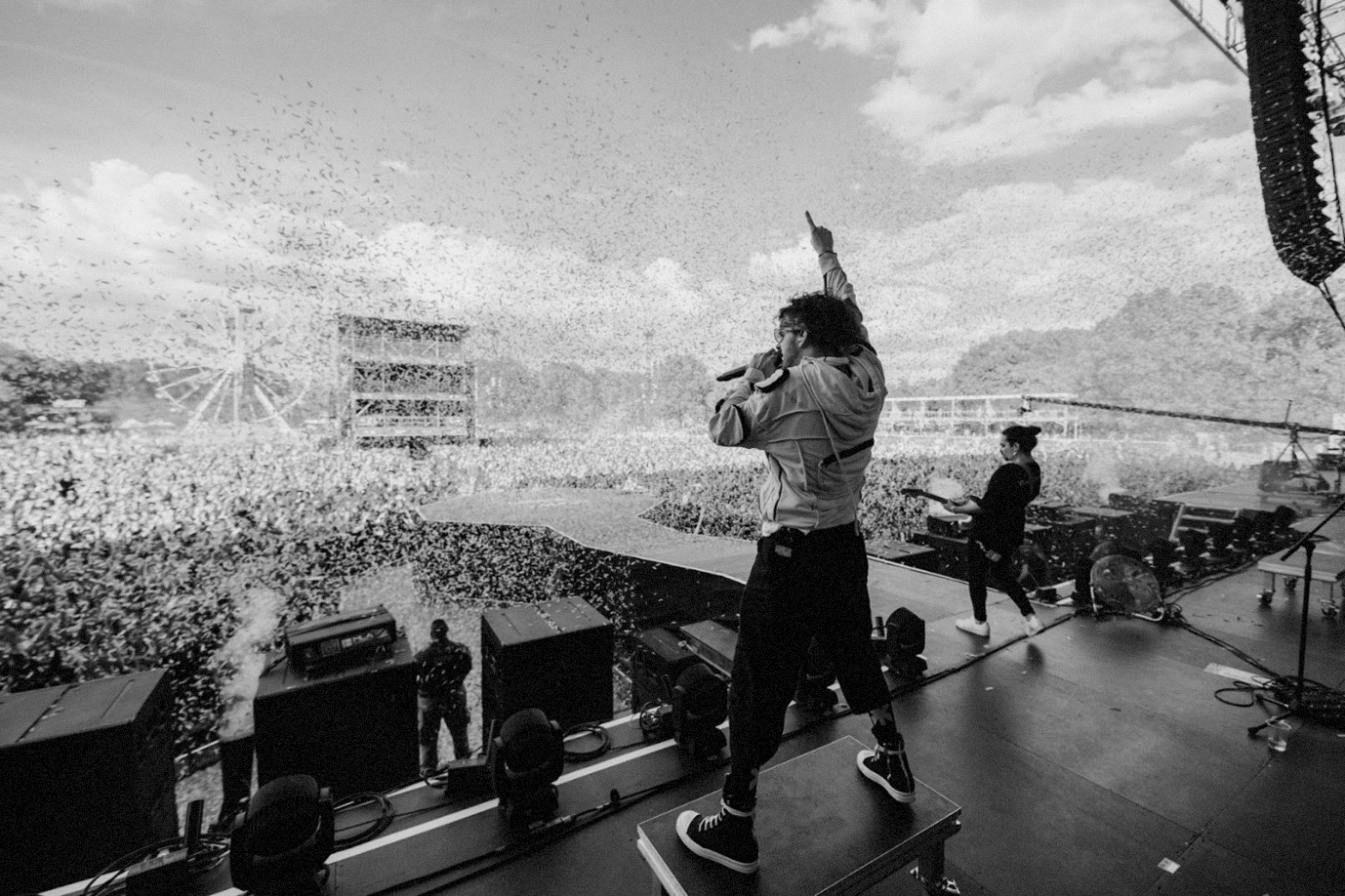 July 6, 2023 7:31 am
To celebrate musical export, alongside Platon Karataev, Azahriah represented Hungary at Eurosonic in Groningen, Netherlands. The showcase festival and music conference, which showcases the most promising European talents, has launched the careers of global stars such as Dua Lipa. Therefore, the question arises as to what impact Azahriah's presence will have on the musician's already blooming career. We had a conversation about their experiences in Groningen and future prospects with the sinnger's manager Gergő Tóth.
What was Azahriah's highlight on the Eurosonic palette and what kind of feedback did you receive?
In Azahriah's previous development, we focused only on the domestic scene. Here, we managed to build a stable audience which was evident in the numbers. This is why the production was selected for the festival. Thanks to this, we had several meetings that we conducted on-site before, during and after the concert with various concert organizers, other music industry professionals, publishers and royalty experts. In certain cases, they viewed Azi as a business opportunity, while in other cases, we saw potential in collaboration. We don't see this showcase festival as an X-Factor-style talent show where if someone impresses the professionals, they are immediately embraced, become a global star and appear on the cover of a German magazine the next day. We will gradually navigate from point A to point B, carefully weighing the opportunities. There are many good signs, some of which can be seen as encouraging. The Supermanagement team consists of experienced professionals who will calmly evaluate the possibilities. We work with the singer of PASO, KRSA, who serves as Azahriah's day-to-day manager overseeing daily tasks. He has toured extensively abroad and understands international processes. We also have Peti Kedves from the Belau band with us. Through his fresh and relevant network, he has been most involved in the Eurosonic appearance. I have also toured a lot abroad with my band (Blind Myself – ed.), so I have my own experiences. The three of us work on Azi's project and accompanied her to Groningen. My co-founder Balázs Ferich oversees our work. Our plan is to organize an international tour for Azahriah in the fall and until then, we are striving to build his presence beyond borders so that at the end of the year, he won't be perceived as a foreign artist by the international audience. This will consume a lot of time, energy and especially money. We're taking it step by step and will see how far we can go. By the way, the professionals who were present at Azi's concert in the Netherlands spoke positively about him.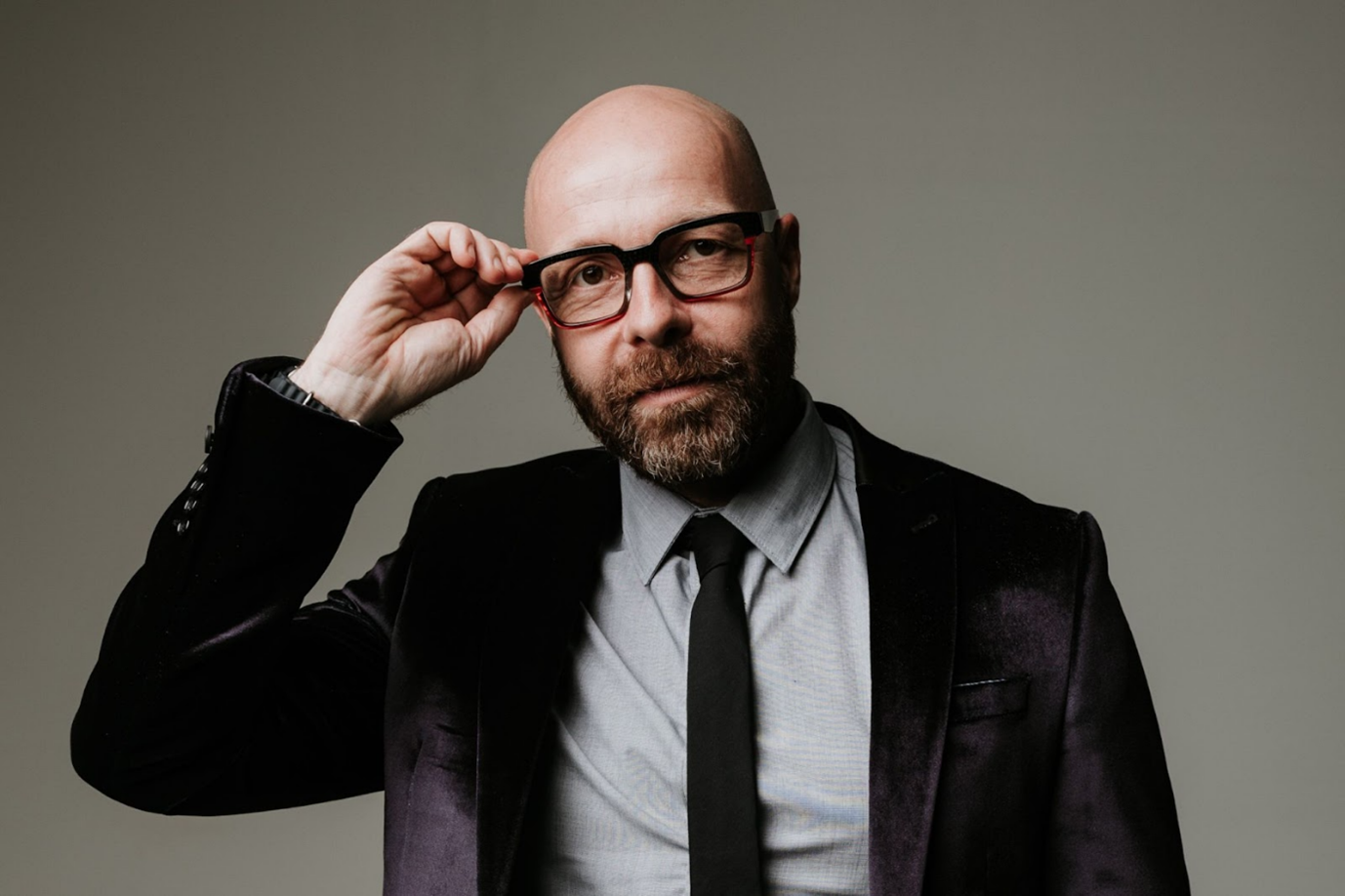 Gergely Tóth

How can you spot during meetings and discussions which professional offers a real breakthrough opportunity and who is just talk? You have to be very alert…
That's right. We already have experience, so our "bullshit detector" works quite well when something doesn't seem right. We try to be as realistic as possible. For example, imagine you have to promote a band from Kazakhstan in Hungary. How would you do it? In which newspapers and articles would they need to appear to make an impact? It's evidently a challenging task but we have to think similarly when it comes to Azahriah in other countries. He is a popular artist in Hungary but for example, in Germany, he is no further ahead than a band from Kazakhstan. However, I believe that in Kazakhstan, there are also artists who can resonate with the Hungarian or international audience. That's why I trust that Azahriah is capable of connecting with people in foreign markets. There are a few positive signs as well. An English concert agency specializing in concert organization showed great interest in him. We have already had several negotiations with them. On the other hand, there was a professional who said they would not license the production at the moment because they have no experience with how foreign-language audiences respond to Azi's music. There's nothing wrong with that. So far, we have only focused on building Azahriah's presence in the domestic scene because we felt we needed to wait. Now is the time to take the first steps. The Eurosonic festival and the negotiations we participated in were the first round of that.

Do you need to know all the necessary professionals for international expansion? What kind of network is needed in such cases?
In Hungary, we have it much easier in this regard. For example, if we want to appear on the RTL Morning Show for an interview, we know who to call and with some luck, we can arrange the conversation with a few phone calls. The process is different in France and it would be more challenging for us there. Instead of directly reaching out, we would contact a publisher who would license our production. This means they also invest energy and money and we share the profits in a certain percentage. So, this publisher takes the steps mentioned earlier with the local television stations, radio stations, and so on. The other option for us, Supermanagement, is to enter into a contract with a promotional agency that would do the work for us. This means that the contact details of the French television morning show editor wouldn't have to be in my phone. Someone else would be responsible for that. The larger the artist, the more complex this system becomes. For a global superstar like Justin Bieber, it's not just one person pulling the strings. There are separate agencies for each aspect. Hungary is a small country. Here, concert organization, publishing and promotion are centralized within one office. However, internationally, these are separate tasks handled by larger companies.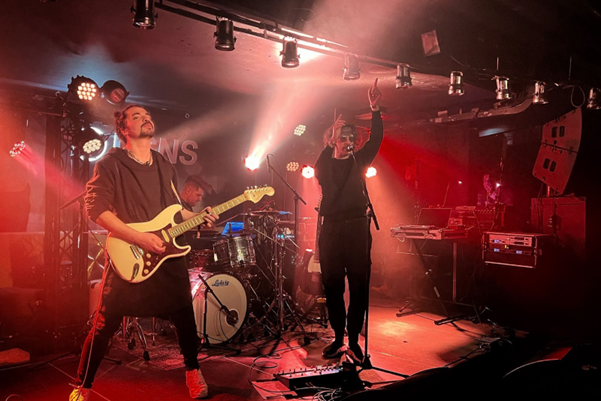 Azahriah at Eurosonic
Azahriah has become remarkably recognized and successful in an astonishingly short period of time. It is highly likely that his previous life took a sudden turn and the world expanded for him. A dream is becoming true but in my understanding, this carries weight, not only due to the expectations of his listeners but also because of the responsibility he feels towards them. How can you support him at the management level and ensure that he has more than enough mental and emotional strength for this journey?
From what I can see, Azi is incredibly resilient, creative, and deeply passionate about making music. That's what motivates him. Fortunately, he isn't 'full' yet. He doesn't feel that he can relax now with a sold-out arena concert behind him. Instead, his enthusiasm drives him forward. Music and everything related to it flows through him. He remains just as active as he was a year and a half ago. We have observed that he approaches opportunities with great humility. He knows exactly what he wants to see, hear and feel. He envisions music videos, merchandising and stage shows – all of the ideas are in his mind. Naturally, we provide him with everything possible, we mobilize significant resources to support his career. This collaboration works best when both parties give their maximum effort.

What is the driving force behind Azahriah's work that gives him such a boost to exist and operate as a creator and performer with such consciousness, perseverance and unified thinking?
Every performer has their own internal driving force. I believe these are the deepest feelings that are the most challenging to convey to the general public and perhaps it's not even necessary to do so. I think it's good to have some mysteries surrounding an artist. We have to accept him for who he is and enjoy what emanates from his art. It's good to retain a sense of mystique which allows us to imagine things within their music. This keeps everything exciting. Those who pay close attention to the lyrics will undoubtedly form a picture of him.
Author: Daniella Nagy | Featured image: Dávid Bodnár
Categorised in: News
This post was written by hotsmusic