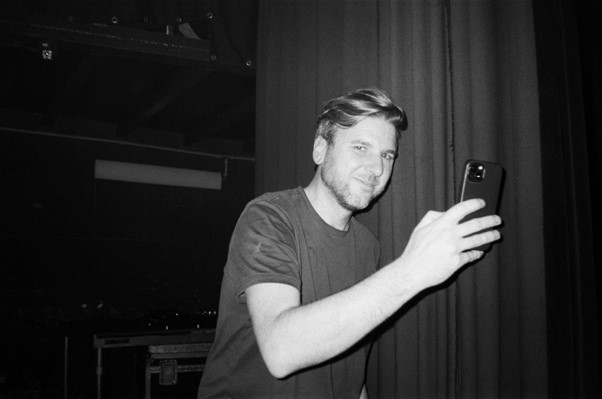 July 6, 2023 7:26 am
The Budapest Showcase Hub (BuSH), Hungary's only club festival specializing in Eastern European bands, will take place between October 19th and 21st. We had a conversation about the event, which is now being held for the seventh time, with one of the organizers Dénes Pécsi-Szabó.
Why is BuSH a significant event for the domestic music industry and what impact does it have?
The aim of BuSH is to give Hungarian music a greater presence abroad, but this requires a strategic approach. We need to recognize that we are a small market and, therefore, less appealing to the desired larger markets like the United States, England, Germany or Asia. However, if we consider Central and Eastern Europe as a region from the Balkans to the Baltics, it becomes a large and unavoidable market. Our primary goal is for this region to start seeing itself as a unified entity. If Hungarian bands can regularly perform in neighboring countries and their bands can do the same in Hungary, we become part of a much larger community where it is easier to thrive and strengthen ourselves. A Central and Eastern European band that already has a base in the region has a much better chance of breaking into the Western markets compared to one that only exists within its own small domestic platform. So other countries are not competitors but allies from this perspective. We help each other, or at least, that is what we aim to achieve. Initially, it opens up the Hungarian market which multiplies the potential concert opportunities by several times. Then, the increased listenership and recognition will facilitate talented bands to have the opportunity to perform in countries like Germany or England. Thus, regional thinking strengthens national interests as well.
What is the goal of the event?
I not only believe but also know that our region holds immense treasures. There are fantastic talents in our country and its surroundings. Often due to the lack of market and infrastructure, inadequate promotion and the limited number of genuine ticket buyers, these bands perish prematurely and the breakthrough doesn't happen. The goal of the event is to facilitate this breakthrough for as many bands as possible.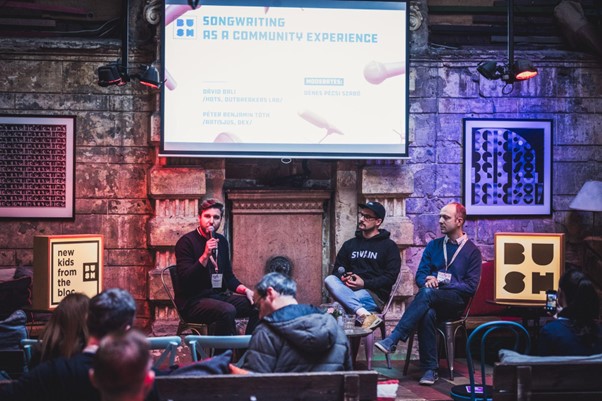 Photo: Sinco

What sets this year's BuSH apart from the previous six and what is common to all the events?
We have new concert venues every year. Unfortunately, most of the time, there is a sad reason behind it: clubs keep closing one after another. Of the four original BuSH venues, none of them exist today. There is a positive aspect though: for the first time this year, our venue is the Hungarian Music House, which will provide a wonderful and deserving space for our concerts. Additionally, following last year, we will also be using the Rumbach Synagogue this year. These new locations truly give the festival a unique atmosphere.
How is it decided which countries the participating performers would come from?
The fundamental concept of BuSH is to support Central and Eastern European bands. As I have explained, it is better promotion for Hungarian bands if not only Hungarians perform. This way, it's easier to bring important guests because we are not offering them the best of one country but of a whole region.
What topics are discussed in the conference discussions and who is recommended to participate?
I organize all the programs in such a way that the question contains the answer. Personally, I'm committed to gaining greater recognition for Hungarian music beyond our country. We try to present examples that contribute to this goal. For example, there will be a panel where I will discuss with three regional festival organizers how they can bring more local (by local, I mean the region) bands to perform. The Jazz in the Park festival in Cluj regularly features Hungarian and other local bands in front of major international stars, providing tremendous support to these musicians who work with much smaller resources. The Mladi-Ladi Festival in the Czech Republic invites Hungarian bands several times a year, promoting them seriously and organizing larger audiences for them. Alin from Cluj and Adam from Prague will join us to talk about these experiences. They're regional heroes who represent our common interest. It's an interesting question who in our country organizes concerts for Czech, Romanian or other non-Hungarian bands with the same enthusiasm as they do. Unfortunately, the answer is no one.
The 'agent's panel' will also be very interesting, where I will ask three superstar English music agents about the key factors that need to be fulfilled for them to want to work internationally with a band from our region. Such collaboration with a promoter like them can bring a big breakthrough for many bands but somehow no one manages to achieve it. It's important that they come and that we can openly discuss our chances in front of everyone. I believe that this dialogue will inspire our bands and I also hope that once someone like Claudio Lillo – who represents artists like ASAP Rocky – comes here and sees our bands, they will realize that it is worth seeking talent in our region.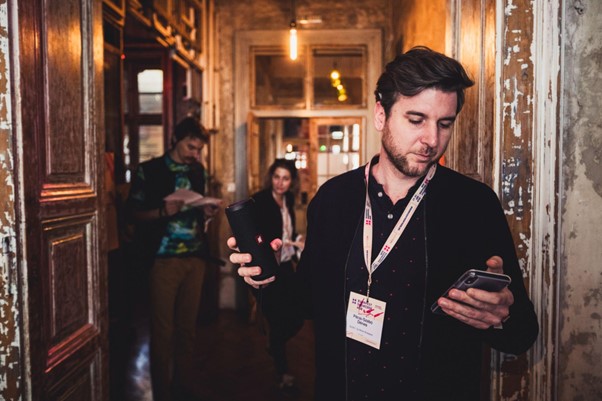 Photo: Sinco

Who selected the Hungarian performers? How and why does their participation represent progress for them?
The selection process involves extensive professional work. Throughout the year, we seek recommendations from numerous local experts and we give opportunities to the most recommended bands.
Why is BuSH a good entertainment and cultural opportunity for civilian attendees?
Excellent question. Our event consists of two parts: the conference held at Fészek Klub, and the concerts held at five different venues. Tickets can be purchased separately for each of these. Those who want to explore what Central and Eastern Europe has to offer musically this year can do so with a concert ticket. Moreover, our audience is not only open-minded but also friendly and easy to engage with. It's a direct and welcoming environment which, in my opinion, makes it an unmissable opportunity. Even at the conference, which is primarily aimed at industry professionals, I often see civilians who are interested in all of this. It's amazing to see music-loving people coming and being able to have a direct conversation over a cup of coffee with a publisher, manager or agent who has been active in the music industry for years. It's a huge party overall and we want as many people as possible to come because it's harder to describe this great experience than to live it.
What makes this showcase festival special compared to others?
What makes it special? Firstly, Budapest and the treasures that this city holds – for example, the interior of Fészek Klub that could fit right into a Wes Anderson film. Additionally, it's about how much these bands want to prove themselves and how hungry we are for international success. I believe we move forward by always doing more for success than others. It's a community where one can proudly be Hungarian, Slovak, Polish or Romanian without stepping on each other's toes. We create a beautiful and ideal world for three days in Budapest.
Author: Daniella Nagy | Features image: Dia Komróczki
Categorised in: News
This post was written by hotsmusic